From the Publisher: New Ways to Reduce Crime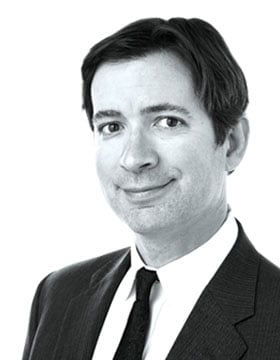 Communities everywhere, particularly in rural America, have been ravaged by opioid abuse and related crime. To break this seemingly unending cycle, our crime fighters and judicial courts have been developing some strategic solutions.
Thanks to Gov. Nathan Deal, Georgia has become a leader in judicial reforms, investing more than $17 million annually into initiatives to reduce recidivism and rehabilitate low-risk, nonviolent offenders through methods like accountability courts and community-based programs designed to reduce crime in the long run by giving people a second chance.
And the Atlanta Police Department (APD) is partnering with local business leaders and others in the community on outreach centers, incorporating more technology into policing and more community engagement to break the cycle of crime. The APD has also been working tirelessly to reverse the effects of the tough-on-crime policies of the '80s and '90s. During the crack epidemic of that time, many were locked up rather than getting substance abuse counseling.
"When we locked those kids up, we deprived them of family structure," says new APD Chief Erika Shields, who took over from retired chief George Turner at the end of 2016.
While crack is no longer the main culprit – now, she says heroin is a big issue – reducing violent crime is still top of mind.
Overall crime in Atlanta was down 3 percent in 2016, but there was a 17 percent increase in homicides last year, Shields says. So far this year, however, she estimates homicides are down 33 percent.
Technology provided by the Atlanta Police Foundation, an organization established in 2003 that brings private and public sector resources together to assist the APD, has played a role in reducing violent crime, she says. "License plate reader cameras have helped us prevent robberies. We now have a video integration center to match up lobby and parking deck cameras so 911 can pull them up."
Prevention is also driving down crime, she notes. "We're not just locking up kids anymore," she says.
This arrest-everybody policy of my youth was coupled with a huge rise in prosecutions and high sentences, driven by conservative politics in both black and white communities.
According to Shields, the most effective solution to breaking the generational cycle of crime is pre-arrest diversion. Resources like Urban League of Greater Atlanta, Boys and Girls Clubs and the At-Promise Center, a new facility in the Vine City-English Avenue communities of West Atlanta that puts police in a non-police role by helping young adults find employment, provide critical outreach.
As opioid abuse continues to ravage communities, education in the workplace offers one way to counteract the effects. The Drugs Don't Work (DDW) program, an initiative of the Council on Alcohol and Drugs in partnership with the Georgia Chamber of Commerce, the Georgia State Board of Workers' Compensation and others, helps businesses develop comprehensive drug-free workplace programs, supplies free and discounted drug-free workplace services and educates working parents on how to talk to their children about drugs.
Nearing its 50th anniversary, DDW has evolved from a screening operation to an employee-based forum for discouraging addiction, says Chuck Wade, executive director of the Council on Alcohol and Drugs and state director for DDW in Georgia.
The program trains supervisors to spot unacceptable work performance and helps companies give employees drug and alcohol treatment to get them back to work. Non-mandatory drug testing can be a deterrent or a prelude to treatment, which is usually free.
In the workers' comp arena, patients are "overprescribed and under-monitored," says Wade. But he also notes that throughout DDW's five decades, "it's been one drug epidemic after another," and "alcohol kills more kids than all the illegal drugs combined. These victims are not taught to cope." Instead, they turn to addiction in times of crisis.
Why not have the local chambers work in a role much like the At-Promise Center or Atlanta's Westside Works, which offers Westside residents training and placement in industries like construction, culinary and information technology? If young people can be diverted from a life of crime, we should invest some of our economic development resources, not just our public safety dollars, to help them succeed.
Georgia has come a long way in sentencing reform, but our culture has to shift to truly effect lasting change.