Savannah's American Prohibition Museum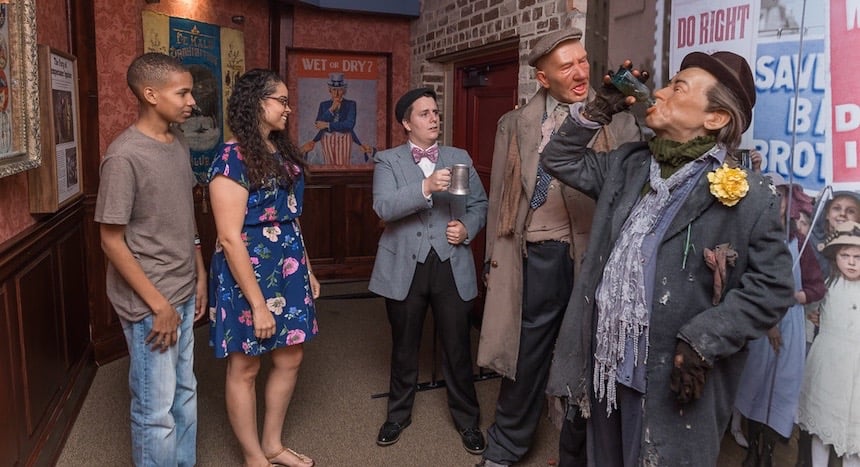 Savannah's easy sipping vibe recently received a unique counterpoint with the opening of the American Prohibition Museum in the downtown City Market. Exhibits in the new museum examine all facets of prohibition, from the organizations behind the early 1900s campaigns to ban booze to the illicit alcohol trade. Georgia's role in prohibition is also featured, including the state's voluntary vote to go dry in all counties by 1908, well before passage of the 18th Amendment.
During Prohibition, Georgia had the dubious honor of operating more moonshine stills than any other state and the American Prohibition Museum now houses the country's largest collection of copper stills. Prohibition era connections to speakeasies, jazz and even NASCAR are also explored in the museum.
Learn about other off-the-beaten path museums and sites in this month's Georgia Trend feature, "Hidden Gems."
Photos courtesy of the American Prohibition Museum.