Farm-fresh meal delivery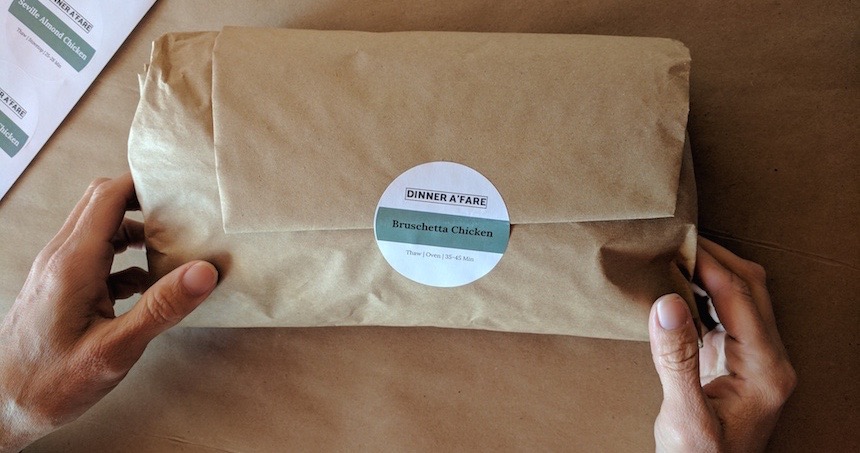 Anyone with a Facebook account has seen ads for Blue Apron or Hello Fresh, those national meal delivery companies that seem to have unlimited advertising budgets. What if you're a Georgia company that does the same thing? Do those ads make it easier or harder to do business?
"With Blue Apron and Hello Fresh, I'm so thankful that they did come into the marketplace," says Stephanie Wright, co-owner of Dinner A'Fare, a meal delivery company out of Suwanee, "because previous to them, advertising was very challenging for us. Not only did we have to advertise who we are, but we had to completely explain what we did. No one was really familiar with the idea of a meal kit delivery service."
Now, meal delivery may seem commonplace, but Dinner A'Fare has been setting trends in the business since 2004, long before those national delivery companies were even a gleam in the chef's eye. In fact, last year, the company shipped 6,250 packages, with each package containing 12 dinners for an average of four people each – that's 300,000 meals served, Wright says.
Learn more about this trendsetter that offers efficiency and farm-fresh fare in this month's Georgia Trend article "Delivering Farm to Table."
Photos courtesy of Dinner A'Fare