Aerial adventures abound at Unicoi State Park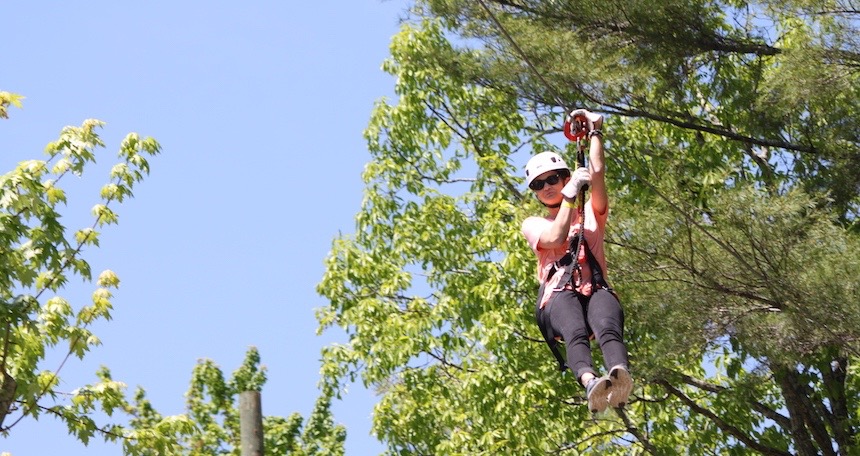 Thrill seekers and nature buffs with a taste for adventure now have a new way to appreciate the beauty of Unicoi State Park near Helen. The park has added a Level 2 zipline course with eight ziplines that are 500 to 2,000 feet in length at a height of 50 to 100 feet above the ground. The new Level 2 course joins the tamer Level 1 course, giving Unicoi the largest zipline canopy tour and aerial adventure park in North Georgia.
The zipline tours provide breathtaking views of the park's 1,029 wilderness acres and 54-acre Unicoi Lake. Those who prefer more earthbound experiences can have fun paddle boarding, kayaking, fly fishing, mountain biking and participating in GPS scavenger hunts. Overnight accommodations are plentiful, with lodge rooms, cabins and campsites.
Photos and video courtesy of Unicoi State Park.