Honoring the creation of Georgia's highway system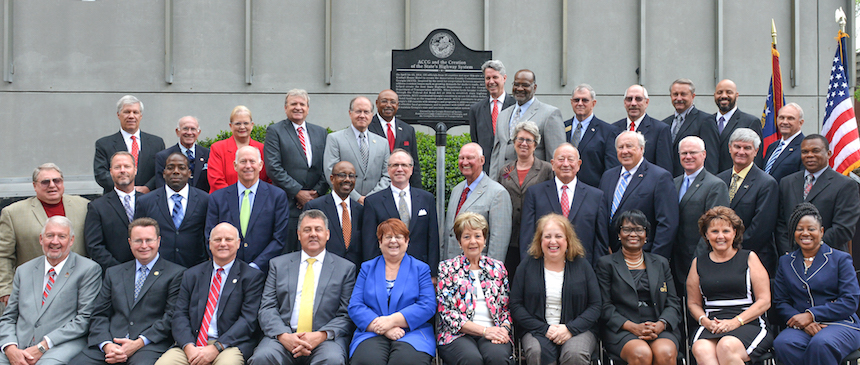 Recently, state and county officials convened in downtown Atlanta to honor the centennial founding of the Association County Commissioners of Georgia, now known as the ACCG, and what is today the Georgia Department of Transportation (GDOT). The group attended the dedication of a historical marker erected by the Georgia Historical Society near the site of the former Kimball House Hotel, where ACCG's original 135 county commissioners met to create the first state highway department, now the GDOT. During the past 100 years, the two organizations have collaborated to advance transportation throughout our state, which has resulted in Georgia having the nation's 10th largest transportation infrastructure. The centennial marker commemorates the history of these two organizations working together.
Be sure to check out ACCG's 2017 Georgia Counties of Distinction in this month's Georgia Trend.
Photo of state and county officials courtesy of ACCG.