Georgia View: And Then There Were Two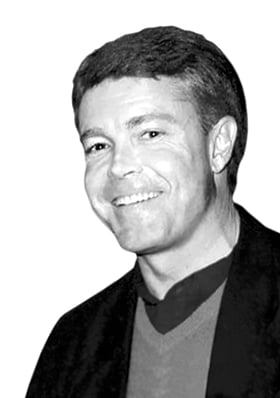 The political eyes of the nation are upon us as the fight for Georgia's 6th Congressional District seat wraps up later this month.
Despite approval ratings in low double digits, incumbent members of our U.S. Congress continue to enjoy re-election rates in the upper 90 percentiles, which greatly increases the value and comparative rarity of an open seat election such as the one underway in the district.
The 6th District boundaries were redrawn after the 2010 census, thanks to solid population growth in Atlanta's northern suburbs. The district, which includes parts of DeKalb, Fulton and Cobb counties, is packed with GOP voters – in fact, it has been represented by a Republican since 1979 (Newt Gingrich), the longest line of Republican representation in the state.
When Gingrich, by then the House speaker, resigned his seat in 1999, his successor was longtime GOP stalwart and then State Sen. Johnny Isakson, now our senior U.S. senator. When Isakson ran for the U.S. Senate, he was succeeded in District 6 by Tom Price, who last won the district by 24 percentage points in November 2016. In contrast, President Donald Trump won the same district by only 1.5 percentage points.
Following last year's re-election, Price resigned his seat to become President Trump's Secretary of Health and Human Services. For this year's election to fill Price's seat, an initial field of 18 candidates – two Independents, five Democrats and 11 Republicans – was whittled down to two by the special election April 18. With no candidate receiving a majority, the runoff election will be Tuesday, June 20.
The leader, Democrat Jon Ossoff, who took 48 percent of the vote, is running on a platform of holding President Trump and Congress "accountable," as well as his experience as a congressional staffer. Ossoff, a 30-year-old documentary filmmaker, is not a resident of the 6th (which is not a requirement for House members), and the vast majority of his contributions (more than 95 percent) have come from out of state, but his GOP-style messaging clearly connected with district voters. During the special election campaign period, he raised and spent in excess of $8 million, delivering a record-breaking media airwaves assault.
The GOP standard bearer (with 20 percent of the vote) is former Secretary of State Karen Handel. Handel has a track record in government. She was elected chair of the Fulton County Commission in 2003 and secretary of state in 2006, the first Republican to hold that office in Georgia. Her name recognition among Republicans is off the charts, stemming from a near-miss race for the GOP gubernatorial nomination in 2010 and a 2014 run for the U.S. Senate.
The race for Handel may seem uphill, given the momentum and financial advantages enjoyed by Ossoff. Further, it remains to be seen if the bruises and intra-party campaign shots fired between the many early GOP contenders will have healed in time for this likely lower-turnout runoff. If she wins, she will be Georgia's first Republican woman in Congress.
A win by Ossoff in the historically GOP district of a reliably red state would not bode well for President Trump or GOP congressional incumbents in the coming 2018 mid-terms, which rarely favor the party in power in the White House anyway.
But Ossoff faces challenges of his own. The 6th District does not have the high minority voter populations of the 4th and 5th Districts, and there is limited Democratic Party infrastructure in place. The majority of this district's voters are white suburbanites (70.1 percent). Ossoff has to connect not only with Democrats and Independents, but also lock down thousands of Republican votes as well.
A come-from-behind GOP consolidation supporting Handel seems easier to forecast, but she exited the primary with challenged finances.
All registered voters in the 6th District may vote in this month's runoff, regardless of whether or not they voted in April. To help get out the vote, expect to see unheard-of super PAC donor dollars and national surrogates on the stage at many a shopping center, city hall and county park. The stakes are high and the odds can be viewed as long, no matter which side you see as the likely winner.