Richmond Hill designated a WaterFirst Community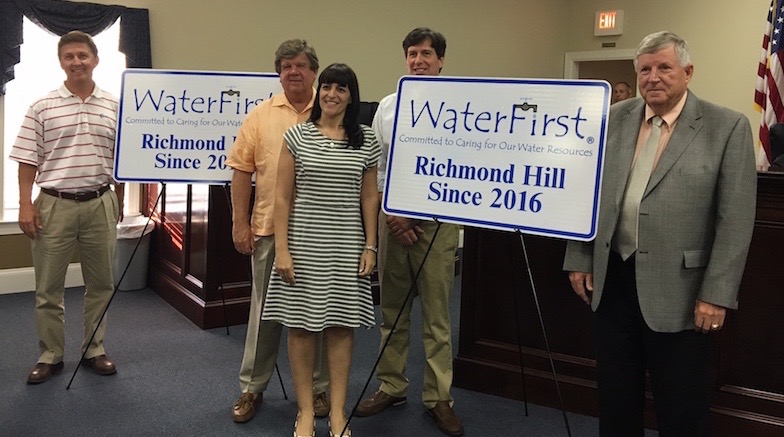 The Georgia Department of Community Affairs has designated Richmond Hill, a city of more than 10,000 residents south of Savannah, as a WaterFirst Community in recognition of the community's water resource stewardship. The WaterFirst Community program is open to governments that have achieved excellence in areas including watershed assessment, stormwater planning, water supply protection, water conservation and water reclamation and reuse. Richmond Hill's WaterFirst designation came after the Department of Community Affairs conducted a lengthy review process.
As a WaterFirst Community, Richmond Hill is eligible for financial assistance and other state benefits, including further environmental recognitions and funding assistance for water projects.
"The WaterFirst designation demonstrates to citizens of Richmond Hill that we are committed to adhering to a standard of excellence when it comes to protecting our watersheds, water supply and water quality," says Mayor Harold Fowler. "Water is vital to our community's economic development and to our citizens' health, wellness and quality of life. This award acknowledges that commitment."
Photo: Richmond Hill City Council members (left to right) John Fesperman, Johnny Murphy, Jan Bass, Russ Carpenter and Mayor Harold Fowler. Photo courtesy of Richmond Hill.