Georgia's solar job growth shines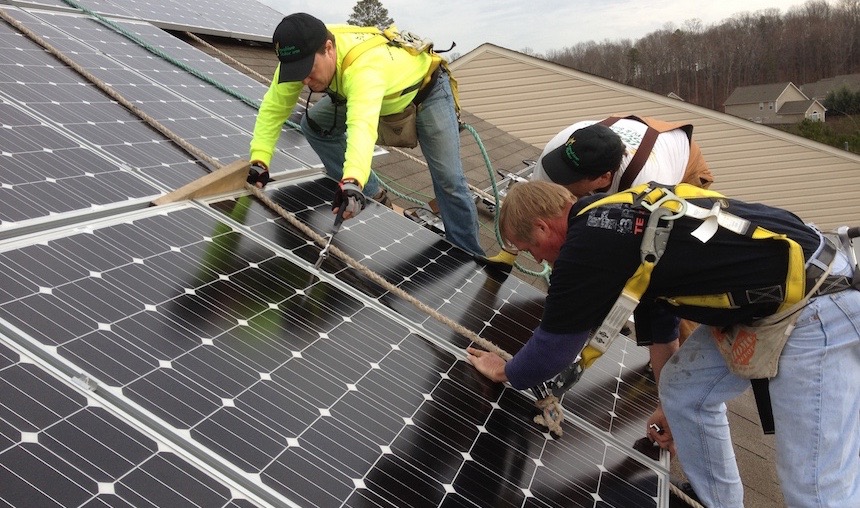 The warm Georgia sun is growing jobs in the solar industry according to The Solar Foundation, a nonprofit that promotes solar energy. Its Solar Jobs Census 2016 revealed a 23 percent increase over 2015 in the state's solar-related jobs. Here, total solar jobs reached nearly 4,000 last year and indications are that 2017 will see similar year-over-year growth.
The majority of Georgia's solar jobs are clustered around our largest metropolis, with the Atlanta-Sandy Springs-Marietta nexus ranked among the country's top 25 metropolitan areas for solar work. However, the explosion of large solar farms in many rural areas of Georgia has elevated our state to 12th in the U.S. for utility-scale solar development. There's also a bright future for residential solar jobs, thanks to popular programs like Solarize that help reduce the cost of rooftop solar installations. Since 2015, the Solarize program has aided more than half of Georgia's residential solar installations. On all fronts, solar energy works in our state.