From The Publisher: Good Response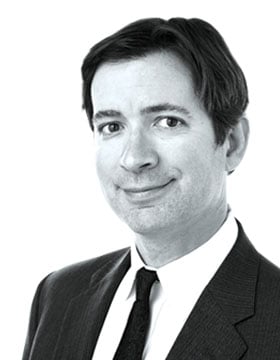 The past year has been a difficult one for Georgia. Starting last fall, we've been besieged by natural weather events that have rocked us from the coast to the hills.
As we recovered from Hurricane Matthew, which left many of our coastal communities ravaged and killed four people, wildfires broke out in the North Georgia mountains. Then tornadoes swept through Southwest Georgia, causing damage to Albany, Adel and other cities over four weeks in January, taking another 19 lives.
While I covered public safety during my days as a newspaper reporter, here at Georgia Trend we rarely get to cover the people in public safety who manage these events. But they are never far from my mind.
The swift response by the Georgia Emergency Management and Homeland Security Agency (GEMHSA) to Hurricane Matthew included the mobilization of 70 soldiers from the Georgia Army National Guard along with 365 Georgia National Guard soldiers and airmen. Six counties were evacuated and 30 counties were declared under emergency by GEMHSA. Thanks to those efforts, thousands of people were removed from harms' way.
As people were forced to leave their homes and belongings behind, online tools like the American Red Cross map of shelters and the state's Ready Georgia app helped. Riding Out Hurricane Matthew, a Facebook page activated by Meg Pace, director of marketing for Optim Healthcare in Savannah, quickly became information central for evacuees, their families and community organizations and grew to nearly 6,000 members.
An around-the-clock command center at Southeast Georgia Health System directed the successful evacuation of nearly 450 patients from its Brunswick and St. Mary's hospitals and two senior centers. At St. Joseph's/Candler Health System, staff stayed behind to monitor patients in two hospitals. Fort Valley State University housed around 200 Savannah State students, and its 7,800-square-foot State Animal Facility for Emergencies (SAFE) Center swelled with displaced animals.
Once the storm passed, help came by the truckloads through the efforts of people like Rep. Carl Gilliard (D-Garden City), who represents Georgia House District 162. Rev. Gilliard runs Savannah Feed The Hungry (SFTH), which partnered with the YMCA, local restaurants and community centers to take meals to Savannah's heavily flooded Westlake community and Wilmington Island.
GEMHSA donated $10,000 worth of food; the Pirates' House Restaurant pitched in organic grocery delivery service Local FarmBag donated produce, and SFTH distributed food the Westin Savannah donated after a big event was cancelled. Carl's Jr. donated about 1,000 meals to Georgia Power workers, and the owner of Chicken Salad Chick offered up 300 pounds of chicken salad. An 18-wheeler filled with frozen food was brought in courtesy of Great Dane Trailers.
In November, wildfires raged in North Georgia, Tennessee and North Carolina for weeks on end during a 40-day drought. More than 50,000 acres were scorched in North Georgia alone. Local firefighters were joined by firefighters from elsewhere in Georgia and 24 other states. Fortunately, rains helped to bring an end to the threat before it reached any of Georgia's cities.
In January, tornadoes ripped through the Southeast. Responders – local and regional police and fire officers, the Georgia Department of Transportation and the Georgia Forestry Department – had to be nimble because the region was hit twice, first on Jan. 2 and again three weeks later.
Lives were lost, and many facilities were damaged or destroyed, including Proctor & Gamble's warehouse on its Albany campus. The company, which employs 700 in the region, contributed $20,000 to United Way of Southwest Georgia and donated $300,000 worth of its products. Other counties such as Henry and Paulding raised money for victims. The Red Cross opened a 24-hour shelter at Albany Civic Center, and Albany Transit helped bring victims to the facility.
Worth County Agricultural Pavilion became a relief station, serving more than 100 families with donations from several churches. Antioch Baptist Church became another relief station. Walmart, Barnyard Creations and Snipes Piggly Wiggly helped take donations.
I wish I could list everyone who participated in getting Georgia through this difficult time. Hopefully by listing a few of them here, it's a start to giving credit where it's due.
Special thanks to Georgia Trend writer Ellen Berman for contributing to this column.