Sustainable projects win Fulcrum Awards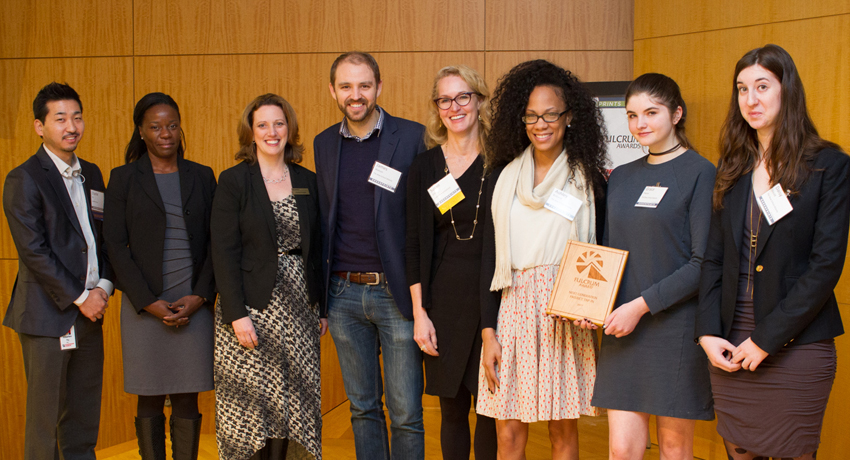 Southface, the Southeast's nonprofit leader in promoting sustainable homes, workplaces and communities through education, advocacy and technical assistance, selected three projects to receive 2017 Fulcrum Awards, including two from Georgia. In their second year, the awards were presented recently at Southface's 19th annual Greenprints Conference. The projects from our state are:
Project Tap In was initiated by a group of 10th grade students and advisors from The New School Atlanta with help from several Atlanta organizations. The citizen-science project encourages better decision-making about water among consumers and service providers. Because it engages the wider community in conversations about water quality and usage, Project Tap In inspired the awards jury to create a new category: Next Generation.
Park Pride's Proctor Creek North Avenue Watershed Basin: A Green Infrastructure Vision proposes greenspace improvements designed to provide capacity relief for the sewer system and connected greenspaces in the English Avenue, Vine City and Atlanta University Center neighborhoods. The study engaged many community partners to address the current economic and environmental situation in that area.
Photo of Project Tap In Winners: Charlie Yu, Superior Essex (Awards Program Sponsor); Melanie Singleton, Superior Essex; Andrea Pinabell, Southface; James Watson, The New School; Susan Davis, Improve International; Ashley Rutland, The New School; Grace Payne, The New School; Daisy Gould, The New School. 
Photo courtesy of Southface