Southeast Georgia: The Power of Teamwork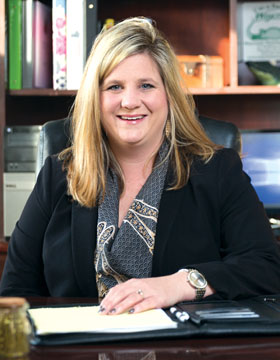 Several counties in Southeast Georgia have discovered the power of teamwork by joining forces to form the Southeast Georgia Joint Development Authority (SEGAJDA).
The SEGAJDA is comprised of Brantley, Camden, Charlton, Glynn, McIntosh and Wayne counties. Since it was formed in 2004, it has worked tirelessly to promote the huge logistical advantages of doing business in Southeast Georgia to potential employers considering setting up shop in this region.
"Economic development is a group effort, and that's what the Southeast Georgia Joint Development Authority is all about: working together," says Peggy Bowers, former chair of the SEGAJDA. "Our goal is to spread the message that Southeast Georgia has all the assets that distinguish it as one of the more strategic locations on the East Coast."
The region is home to the the Port of Savannah, the largest single container port in the U.S. that is in the midst of a huge expansion project to deepen its waters, and the Port of Brunswick, the nation's second-busiest roll-on/roll-off cargo port. But the area's greatest asset may be the extensive rail system that moves cargo in and out of the area's ports.
Wayne County epitomizes these advantages, which is why the county markets itself to potential employers as the place "where it all comes together," says Dell Keith, executive director of the Wayne County Development Authority.
"We are right in the middle of a region that has easy access to two four-lane highways, three major shipping ports, two major airports and two Class I railroads that run through the county: CSX and Norfolk Southern," says Keith. "These are all factors that businesses and industry look for when making decisions about where to establish or relocate."
SEGAJDA recently completed a comprehensive Southeast Georgia workforce study. "This in-depth study will help quantify the region's workforce by education, age and distance the labor force is willing to travel to work," Keith says.
Among the findings of the study are that the SEGAJDA region has a base of manufacturing talent across a wide spectrum of skill levels. These include a strong concentration of operations managers and maintenance workers and an unusually high concentration of aerospace engineering and aircraft assembly employees.
Keith says that agriculture and manufacturing are the largest industries in Wayne County. Cellulose products manufacturer Rayonier is the county's largest employer – it supports approximately 1 million acres of working forests in the county and all across the Southeastern U.S.
"Economic development is thriving," says Jana W. Dyke, the new executive director of the recently reconstituted Waycross-Ware County Development Authority. "We are now beginning to bear fruit with expansions from current businesses and new prospects looking to relocate to the Waycross-Ware County area."
In Appling County, Dale Atkins, executive director of the Development Authority of Appling County, says that economic development is on a roll. "2016 was a great year for us, and we hope to keep the momentum going this year," he says. Atkins points to the opening late last year of All American Space Solutions, a manufacturer of modular commercial industrial units. "They'll start with 40 to 50 jobs and eventually grow to between 250 and 300 jobs within three years," he says.
Atkins is especially excited about the future for Appling County. "We have strong infrastructure in place so when industries come knocking, we'll be ready," he says. "SPLOST [Special Purpose Local Option Sales Tax] and E-SPLOST [Education-SPLOST] referendums have passed by large margins, which is encouraging from an economic development perspective."
Illya Copeland, executive director of the Jeff Davis County Joint Development Authority, is equally excited about the business climate in his county. "We saw growth in almost every industry in our community in 2016, and the momentum has carried over to 2017," he says.
Three expansion projects are currently underway with local industries in Jeff Davis County. "In the future, I see a stronger relationship between our Coastal Pines Technical College and the industrial community, which is already producing a better-quality labor force that will support future expansions and new opportunities," he says.
He adds that going forward poultry and produce will be their main focus areas. "We are working with the Department of Agriculture and UGA to get this project moving."
James Coughlin, executive director of the Joint Development Authority of Camden County, says that his county is poised for big things. "We've spent the past couple of years focusing on laying the groundwork and developing incentives to be able to compete for projects," he says. "I think we'll see some significant results from this in the short term."
Coughlin says that several sites are just about ready to be brought to market. In addition, a 52,000-square-foot building in the Camden County Industrial Park off Exit 7 has just come back on the market. Development plans are also moving forward for a new St. Marys Marine Center on a portion of the former Gillman Mill site close to downtown St. Marys. "This will include marine-related retail and services for high-end boats," says Coughlin.
The Camden County JDA is continuing to market the Kingsland Business Park, an 80-acre Georgia Ready for Accelerated Development (GRAD) site.
In addition, the Federal Aviation Administration (FAA) is about three-quarters of the way through with its environmental impact study for Spaceport Camden – a privatized commercial spaceport proposed on 11,000 acres along the Southeast Georgia coast.
In Bryan County, Dorel Home Furnishings Inc. opened a 600,000-square-foot facility and brought 100 jobs to the county, while firearms manufacturer Daniel Defense expanded its facilty, investing $29.5 million and adding 75 new jobs.
Economic development is also on the upswing in Liberty County, says Ronald E. Tolley, CEO of the Liberty County Development Authority. He points to the continued growth of Arconic, an advanced manufacturing and precision engineering firm that was born out of the Alcoa split last year and is one of the county's major employers. "They recently requested to add more temporary modular space in the Tradeport East Industrial Park to accommodate the new equipment they are bringing in to expand," he says.
The city of Hinesville is taking a more aggressive approach in landing new retail, Tolley says, which has paid off with the opening of Oglethorpe Square. This new shopping center will feature major retailers including Hobby Lobby, T.J. Maxx, Dick's Sporting Goods and PetSmart.
The emergence of Georgia as a film and television production location continues to pay dividends for Chatham County, says Trip Tollison, president and CEO of the Savannah Economic Development Authority (SEDA). According to Tollison, $61 million was spent on entertainment productions in the county last year, topping the $58 million spent in 2015.
Also in Chatham County Total Quality Logistics opened a sales office that will result in 50 to 75 new jobs; Floor & Décor announced a two-phase expansion of its import distribution center at the Morgan Business Center that will add 2.5 million square feet and retain 110 jobs; and Convergys opened a new location in Savannah that will create up to 450 new jobs.
In addition, the SEDA board recently approved the new Savannah Creative Technologies Incentive. "This incentive is designed to help grow and attract creative technology jobs and investment in Chatham County," says Tollison.
Read About Individual Regions: