Northwest Georgia: Pursuing Prosperity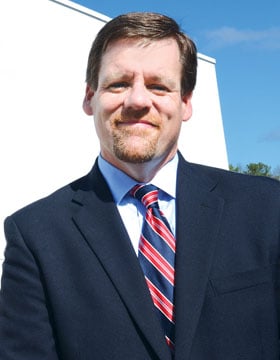 Economic development leaders in Northwest Georgia say they are optimistic about growth prospects for 2017 and plan to continue 2016's pursuit of a diverse economic base, infrastructure improvements, downtown development and additional facilities and retail to entice visitors and residents alike.
"Considering the amount of projects and proposals … we are very optimistic," says Heather Seckman, director of economic development for the Rome Floyd Chamber (formerly Greater Rome Chamber of Commerce).
In 2016, projects were announced in Floyd County to create 800 jobs and add $60 million in investment, Seckman says.
In Whitfield County, economic development activities resulted in $184 million in investment and 292 jobs, according to Carl Campbell, executive director of the Dalton-Whitfield County Joint Development Authority.
2016's divisive presidential election also had an impact on economic development in some parts of Northwest Georgia.
"The national election process seemed to slow down decision-making, but not necessarily the number of, or quality of, the projects," says Melinda Lemmon, executive director of the Cartersville-Bartow County Department of Economic Development.
In Haralson County, two companies – Honda Precision Parts of Georgia in Tallapoosa and Honda Lock in Bremen, employ 2,000 people, says Eric McDonald, president and CEO of the Greater Haralson Chamber of Commerce. McDonald says he is looking for other industries to bring into Haralson as a hedge against any downturn in the automotive industry.
New tourism destinations and improvements to attractions helped lure more visitors to the area.
In Gordon County, Resaca Battlefield State Historic Site opened, says Kathy Johnson president of both the Gordon County Chamber of Commerce and the Development Authority. Johnson says Gordon County also has a new tourism website, and she expects tourism to continue to be an important contributor to the county's economy.
The Rome Tennis Center at Berry College, a City of Rome-Berry joint project, opened in 2016. The college donated 30 acres of land for the center, which is the largest hard court facility in the United States, Seckman says. The tennis center will host the Atlantic Coast Conference women's and men's tennis championships in 2017, which is expected to be a revenue generator, she adds.
Paradise Park in Chattooga County, the former home of folk artist Howard Finster, who passed away in 2001, continues to be a big draw for visitors, says Sylvia Lee Keziah, executive director of the Chattooga County Chamber of Commerce, of the now county-owned site.
In Catoosa County, a downtown improvement project featuring new street curbing, sidewalks and lighting to entice more people to Ringgold is nearing completion, says Lee Tubbs, chairman of the Catoosa County Chamber of Commerce.
Infrastructure improvements in the area ranged from readying industrial parks for development to Georgia Department of Transportation projects along I-75.
In Gordon County, a new I-75 interchange opened, bringing the total number of exits within the county to six. "For the size of our county, that's a large number of exits," says Johnson.
Still on the horizon, but already having an impact in the region, is the inland port, or Appalachian Regional Port, under construction in Murray County. Gov. Nathan Deal announced the project in 2015, and it is expected to open in 2018 with a capacity of 50,000 containers. The port will facilitate the movement of goods to and from the Port of Savannah, offering an efficient connection to the port for markets in Georgia, Alabama, Tennessee and Kentucky and further enhancing the region's ability to attract new business.
As a result of the inland port, the recently opened Catoosa County campus of Georgia Northwestern Technical College introduced courses in logistics and supply management that are unique to that campus. The college purchased about 50 acres of land from Catoosa County for the new campus, says Martha Eaker, president and CEO of the Catoosa County Chamber of Commerce.
Anticipating utility companies' increased demand in Northwest Georgia, a natural gas pipeline is under construction that will extend through Gordon, Bartow, Floyd and Whitfield counties, says Johnson. The Dalton Expansion Project will not only add natural gas capacity, but it also "adds a short-term economic development impact," Johnson says. The pipeline is expected to distribute enough natural gas to meet the daily needs of approximately two million homes after its expected completion later this year.
Debbie Sadler, executive director of the Greater Gilmer Joint Development Authority, says Gilmer County will benefit from a 17-mile Georgia Transmission system improvement project, which is adding power lines to enhance the overall power grid in Georgia. The project also adds a recharge facility for electric cars within the county, which is expected to bring more tourists to the county as more people "go green," she says.
A common thread in this region is the expansion of existing business.
In Rome and Floyd County, expansions included Ball Metal Beverage Container, which completed a $50-million expansion last year, creating 40 more jobs, Seckman says.
"What makes us really proud is when an existing company expands," she says, adding that expansion decisions demonstrate confidence in the economic development leadership and the overall pro-business environment.
Mohawk Industries announced in April 2016 that it would commit $100 million to expand its existing vinyl tile flooring operations in Whitfield County. The project, focusing on the company's luxury vinyl tile products, is expected to create 200 jobs.
Whitfield County has had "tremendous growth [from] them over the last several years," Campbell says.
In Catoosa County, which has three Shaw flooring plants, the company's investment in its Plant RP "was considered an expansion," says Katie Sponberger, economic development coordinator for the Catoosa County Economic Development Authority. That plant, which previously produced woven rugs, was re-tooled to manufacture luxury vinyl tile products. Shaw has invested $100 million in that facility and employs 100 people. When the facility reaches full capacity, the company expects to employ 200 people, Sponberger says.
In August, voestalpine Automotive Body Parts Inc. announced it would expand existing operations in Bartow County, creating 150 jobs and adding $50 million in investment.
New business was also part of the mix in 2016. Vanguard National Trailer opened a new 356,000-square-foot trailer manufacturing plant in Trenton, according to Peter Cervelli, executive director of the Dade County Industrial Development Authority.
Haralson County secured new business through the British America Rubber Company, which committed $8.5 million and will bring in 35 jobs for an industrial redevelopment project.
Catoosa and Dade counties are bringing in more retail, taking advantage of the counties' proximity to Chattanooga. Gordon County's Johnson also expects continued growth in retail and restaurants. The county saw the opening of its first upscale restaurant, which features a piano bar, last year, she says. Cervelli says pursuing retail growth is also a strategy for Dade.
A trained workforce and a community's flexibility in offering workforce development programs are key to attracting new industry, and Northwest Georgia has had several initiatives in this area.
Haralson County kicked off a campaign through the private investment arm of its chamber, called Grow Haralson, which secured commitments of $1.3 million over five years to fund plans for increased marketing, workforce training and other education initiatives, McDonald says. One of the county's new work-force development initiatives focuses on a potential new testing tool that would be used in the school system to evaluate not only a student's interests, but also his or her area of aptitude.
While some economic development leaders acknowledge there is occasionally competition for new business among counties in Northwest Georgia, many also emphasize the working relationships or formal arrangements that exist among the counties to improve their region.
Sadler, who assumed her position with the Greater Gilmer Joint Development Authority last June, says her approach to competition is to focus on a "united front from a state level.
"Any wins that are local or in adjoining counties are wins for you, too," Sadler says. "It's always a win, win – for every win."
Read About Individual Regions: