Georgia View: The Battle of Bloody Mimosas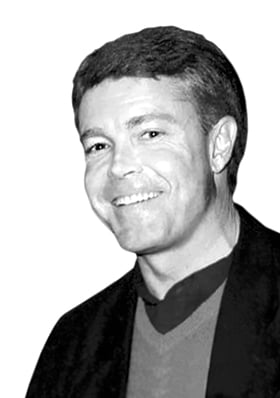 After years of being lied to, double-crossed and left behind, Georgia's microbrewers and brewpub owners finally were given hope this year. State Senate Bill 85, sponsored by Sen. Rick Jeffares (R-McDonough), is a long-in-demand and logical bill to allow local brewers to bottle or sell limited amounts of their product directly to consumers, minus the three-tier system in place with wholesalers, retailers, etc. – it's great news, assuming it passes the House and the governor signs it.
Meanwhile, the world of Sunday spirits confuses customers, local police and restaurant owners alike. On Sundays – generally the second busiest day of the week – restaurants ringing the tourism district and Centennial Olympic Park in downtown Atlanta cannot pour a Bloody Mary until 12:30 p.m. Yet just up the hill at the state-run Georgia World Congress Center, spirits start flowing at 10:30 a.m.
In multiple counties across Georgia where there is still a slight hangover of blue laws, the after-church crowd heads to their favorite brunch spot, sports bar or watering hole, or perhaps out for a big meal before an Atlanta Braves game. And while several of these restaurants may be just across or down the street from one another, who can pour and when is a decision determined by a patchwork of local ordinances with often blurry boundary lines costing many restaurants access to one of their highest profit-margin products.
The surge in Sunday spirit sales just after the noon hour makes clear the demand. These start times are arbitrary and nonsensical and often place the restaurant server on the front lines, explaining the ever-varying rules of engagement in The Battle of Bloody Mimosas.
The Georgia Restaurant Association (GRA) has long taken point on the need for a common start time for pouring on Sundays. Senate Bill 17, also known as the Brunch Bill or Mimosa Mandate, proposed by Sen. Renee Unterman (R-Buford), aims to even things up between private and publicly owned facilities.
"The Brunch Bill is addressing a fairness issue. We want to level the playing field for all businesses. State-owned facilities and private clubs can serve two hours earlier on Sundays than restaurants," says Karen Bremer, CEO of the GRA. "Passage of this bill also has a huge economic impact, not only for restaurants but for the state in terms of tax revenue."
The impact will have to come another year. The bill died in the Senate, but there are good reasons it should come back again.
Distilled spirits, beer and wine are among the most heavily taxed products sold in Georgia. In fact, Georgia leads the nation in excise taxes on packaged beer. By curtailing sales hours, the state is making the unusual choice of leaving money on the table. The GRA estimates that restaurants serving Sunday brunch could each make an extra $25,000 per year if they could start selling alcohol at 10:30 a.m. instead of 12:30 p.m. With approximately 4,000 restaurants in this category, that translates into $11 million in additional tax revenue for Georgia.
Sunday brunch and supper also tend to be bigger family and friend occasions, with a bit more license to splurge. Many non-chain restaurants depend largely on their weekend business. Cutting Sunday income in half or reducing it substantially can be the difference between making or breaking many smaller restaurants.
Church services now occur across the week. Most Muslims do not imbibe at all as part of their faith. Though we remain a predominantly Judeo-Christian population, Jews go to Temple on Saturday and during the week, and even many Christian faiths hold services outside of Sunday morning. The rationale for preventing Sunday sales was to avoid encouraging intemperance on the Lord's day. Well, depending on which Lord and faith you observe, that might now take out all seven days.
These blue laws are beyond antiquated, even for a conservative red-led state. Pouring permits should logically have a same hour start time in all of the communities that elect to allow Sunday sales at all. Ten or eleven o'clock in the morning seems reasonable to me, or holding to a common noon start for all facilities at least levels the playing field.
As with the microbrewers and brewpubs, it can take a while for our legislative leadership to get the cotton out from between their ears and see the green and grains awaiting Georgia Department of Revenue coffers. Pass that pitcher of mimosas. I'll drink to that.