From the Publisher: The Torch Passes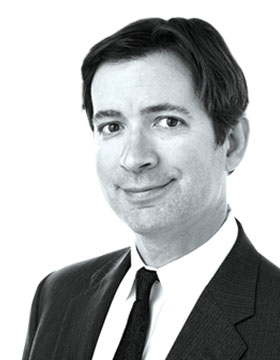 This month represents a big transition for Georgia Trend. You will see the columns have been shuffled around to accommodate my taking over the space that was previously filled by my father, Neely Young, who retired in February.
It has been an emotional transition. I've been touched by the outpouring of support for Georgia Trend under the new ownership of Morris Publishing Group and by the frequently expressed wish that Dad will continue writing for Georgia Trend in some capacity. Believe me, I sympathize and share these feelings. But I am also glad that at age 75, Dad can at last retire and enjoy his time without the pressure to fill this space with his wit, wisdom and occasional admonishment.
I know I'm not alone in my opinion that Neely was the best boss anyone could have. He was gentle and kind to his employees, both at Georgia Trend and previously at Southern Crescent Newspapers, where I also worked in the capacity of newspaper reporter and managing editor. I've seen how he engenders loyalty among all who know him, even in a large company.
His style resulted in excellent working relationships and made management easier, and this is a tradition I intend to continue with my own management of Georgia Trend. I appreciate that Morris is similarly committed to a smooth transition. And I want our readers to know that as we consider new projects and opportunities, we will take care of the flagship publication that is so valuable to you.
Taking over Dad's column space isn't easy. For years I've played a comfortable role writing about the environment and sustainability, starting with the Green Room column in 2005. It could be a challenge and it wasn't always popular, but I never ran out of stuff to write about. A few years ago, I widened my purview. I changed the name of the column to Sustainable Georgia and began to cover social issues like education and public safety.
Now I must broaden my scope even further as writer of the first column you read after the table of contents. I can't say that I will be able to imitate my father exactly, but I hope I can put a smile on the face of this magazine and continue to bring hope and a positive outlook to the way we cover our state, just as he did for so many years.
The fact that I have lived all over Georgia – from Dalton to Savannah, Athens to St. Simons and throughout Metro Atlanta – will help. I am a graduate of the Regional Leadership Institute, the Institute for Georgia Environmental Leadership and Leadership Georgia. I have traveled far and wide and developed a deep love for the natural beauty and offbeat culture that defines our lives as Georgians. I have also seen a good bit of the country and world, enough to recognize what I have at home.
And I've been with Georgia Trend long enough to appreciate the positive legacy of our past and current leaders. I'm proud to say I worked with Dad prior to his first retirement from newspaper publishing, where he cultivated a similar positive worldview of state issues – which isn't easy at times on the local level. But truth and balance – not lopsided opinion and rumors – are what readers want and what future leaders and dreamers need.
On behalf of all of our staff, associates and readers, I would like to thank Neely Young for maintaining the positive coverage of economic and political news that has earned Georgia Trend a place in your hearts. I must also acknowledge his mentors: Millard Grimes, the magazine's previous owner, who brought the "people coverage" to Georgia Trend; and the late Tenney Griffin, my great uncle, who gave Dad his start at the Valdosta Daily Times in the 1960s.
Farewell from the pages of Georgia Trend to one of the great Bulldogs and journalists of our time. You will be missed, but you have earned yourself the grandest of retirements. You will never be far from us.