Sustainable Georgia: Get On Board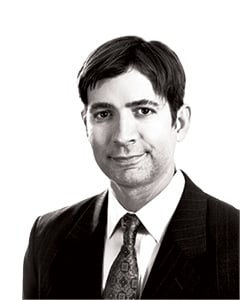 State leaders believe unprecedented transportation investments will streamline our roads and highways to accommodate big new cargo crisscrossing the state and exporting from here. They will reduce traffic and commute times and generally make us all less stressed out. I'm all for it.
But I was disappointed to see the new state proposal for education funding contains a flaw that doesn't fit with Georgia's vision of prosperity ushered in by an explosion of infrastructure spending.
As of January, the proposed new education budget – which is the first time the funding formula will be changed in 20 years – would permanently eliminate the grant program that provided flexibility to apportion funding for transportation where districts most need it, replacing it with a per student formula. Your district might have the same population of students as another, but if you're in a district where it costs more per student to move them because of higher traffic or longer distances, you'd better start selling popcorn.
Students in rural and inner-city systems are among the poorest in the state, and the need for busing here is the greatest. However many rural counties continue to face challenges with raising education funds from county taxes, and it's more expensive to bus kids in rural counties, many of which have one central school for the entire county where students live far from their schools.
Years of deep cuts to student transportation funding have forced school districts to pay more out of pocket to safely bus students to and from school. State funding for transportation in education systems has fallen from 49 percent of the total bill in 1996 to less than 17 percent in 2014 ($126 million of the $749 million Georgia's school districts spent to bus children), according to the State Education Finance Study Commission. Meanwhile the state's population continues to grow, and more students are getting on the bus.
Not only that, but the current formula uses old data. For many counties, determining how many buses the state will pay for is based on information that is at least 15 years old – data that doesn't account for the significant student enrollment growth many districts have seen since then.
This is not the only example of how our education system has been defunded through the years, but it's one I keep coming back to. Not only is the state cheating our students and parents out of a service it should provide efficiently, but it also could contribute to marginalizing the rural population of our state, segregating those communities with poor infrastructure, schools and services. These children deserve access to a good education just as much as children in more well-funded school districts.
If the legislature adopts the new model unchanged this year, it will not only underfund school transportation but also lock that shortfall into place for years to come, leaving schools without enough resources to provide the quality education that every child deserves.
Transit helps, but the fact is we can build all the mass transit we want and still find it does not serve the poor population that needs it, especially in rural areas where there is not enough density to warrant it.
Without a mechanism to accommodate shifts in demographics and population, schools will continue to sacrifice other parts of their budget like salaries and raises to help fund transportation, and those schools will then continue to lose talent.
But there is an opportunity to make a real difference in these districts. Nathaniel Smith, founder and chief equity officer of Partnership for Southern Equity, suggests we use census data to match populations with no health insurance, and overlay those with the most students on the free lunch program; then, give schools with those families more workforce training and soft skills counsel. "We must find and leverage human assets with a place-based approach," says Smith.
As we continue the state's plan to increase workforce opportunities to high school students, this would help target Georgia's most critical need areas. But addressing community needs takes flexibility as well as leverage.
Georgia is both legally mandated and morally obligated to provide transportation for all students, and if we continue doing so at an escalating cost and at the expense of the classroom, it shows bad business sense in the best state to do business.