Sustainable Georgia: Setting the Standard for Sustainability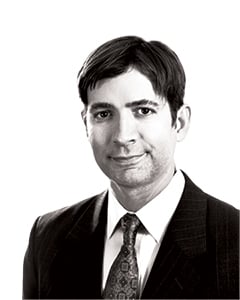 The scope of sustainability initiatives underway in our capital city is staggering. From stormwater remediation to urban gardens, Atlanta projects are setting the standard across the country. I caught up recently with the city of Atlanta's Chief Resilience Officer in the Mayor's Office of Sustainability, Stephanie Stuckey Benfield, and saw the future of Georgia cities.
Thanks to Mayor Kasim Reed's commitment to sustainability, Atlanta is ahead of its goals in the Department of Energy Better Buildings Challenge, a program to motivate building owners to cut energy use by 20 percent within 10 years. Currently Atlanta has 105 million square feet in 550 buildings in the program.
Last year the city was invited by the Rockefeller Foundation to join its 100 Resilient Cities Network. As part of the network, Atlanta received grant funding to name Benfield – formerly the city's director of sustainability – chief resilience officer. In that role, she will work directly with local leaders on the city's resilience strategy, an integrated approach to the challenges of globalization, urbanization and climate change. The city also receives access to $200 million in tools and services from 100 Resilient Cities (100RC) partners to help support the strategy, which is expected to be completed this year.
The Rockefeller Foundation invited Atlanta into the network thanks to a track record of collaborative projects, such as the Southeast Atlanta Green Infrastructure Initiative. This $15.8-million permeable paver project – the largest such project in the country – involves replacing asphalt with six miles of permeable pavers in the Grant Park, Peoplestown, Mechanicsville and Summerhill communities. Permeable pavers are loosely spaced bricks that act as a filtration system to clean rainwater and keep it out of the sewer system.
While more costly than asphalt, the installation of permeable pavers is one way to comply with the EPA's Clean Water Act and is a solution that many cities could adopt to avoid long-term stormwater headaches.
To see where we might go next with stormwater management, we can look to Philadelphia, which over the last five years has reduced pollution from stormwater runoff and combined sewer overflows by more than 1.5 billion gallons annually. That's been accomplished through projects such as stormwater tree trenches – a series of trees that are connected by an underground runoff-management system – on public streets and rain gardens – gardens planted near a runoff source like a downspout or driveway to capture rainwater – in public parks.
In North Philly, Paseo Verde may be the apartments of the future. The low- and moderate-income apartments feature blue roofs that collect storm water and slowly release it, water-permeable pavement and green roofs that cover the one-story parking garages and provide accessible outdoor space for residents.
And while Atlanta might look to Philly for some inspiration, the Office of Sustainability is a model itself in its goal to bring local, healthy food to within a half-mile of 75 percent of all Atlanta residents by 2020. The city is currently seeking to ease permitting for urban gardens and has hired an urban agriculture director with a $40,000 grant from The ScottsMiracle-Gro and the U.S. Conference of Mayors through the GRO1000 gardens and greenspace grant awards program.
The funding will facilitate the expansion of urban agriculture programs such as 10 Atlanta fire station gardens, which provide firefighters with fresh vegetables for fire station meals and operate as teaching gardens for the surrounding area.
The city is also working with a U.S. Forest Service grant to create a 7.1-acre food forest of fruit and nut trees in southeast Atlanta, is building a customized Food Hub Assessment Tool Kit with Georgia Tech's Scheller College of Business and is working with Food Well Alliance, the Atlanta Local Food Initiative and Georgia Organics to create more urban gardens in conjunction with their efforts.
"There is a chance we can use Georgia Power easements, as there are many [power] corridors in food deserts," says Benfield.
I see green infrastructure and urban agriculture strategies here that could solve a lot of poverty issues at once, bringing many neglected spaces and people back into our economy and workforce. Atlanta is positioned to become the national model for integrated sustainability.