Georgia View: The ABCs of Funding Education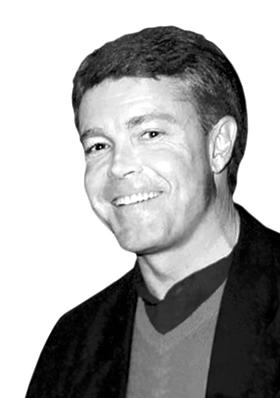 Education – including funding and reform – has been a hot political topic as long as there have been teachers and politicians. In Georgia, passage of the Quality Basic Education Act (QBE) in 1985 was one of the first significant reform and funding acts – and its funding formula is still used today – 32 years later.
Passage of QBE was largely driven by a desire to equalize public education funding across the state. Prior to QBE, each school system received state allocations based on student headcount, without any adjustments for the ability of the local communities to contribute additional required funding or the fiscal condition of that system. Suburban and urban districts held a distinct advantage over their rural counterparts.
QBE sought to level the playing field with a complicated formula designed to ensure each system, no matter the local level of resources, could fund a Quality Basic Education.
Funding soared for public education under QBE during Georgia's economic expansion decades of the 1980s, '90s and early 2000s. But the deep and lasting recession brought steep cuts in state allocations ($166-million shy of full QBE funding in the last budget cycle and $7.8 billion since 2004) and a return of some of the concerns about funding disparities.
During his 2014 re-election campaign, a primary platform plank of Gov. Nathan Deal's was a reconfiguration of the QBE funding formula. Deal made clear a desire that his lasting legacy be in public education, and he began an ill-fated effort to serve the starkest needs of students in repeatedly under- and non-performing schools and districts. Deal offered a state constitutional amendment to create what he called an Opportunity School District (OSD).
The OSD would have allowed a governor-appointed superintendent to take over chronically failing schools. The referendum on the OSD went to voters in November and was defeated.
Deal and OSD supporters failed to effectively make the case that the new OSD could operate with more flexibility and freedom from regulations than existing school system structures, in effect offering more local control than can be found in schools now. Opponents, including a surprisingly wide cross section of Republicans, positioned the OSD instead as a state take-over and money grab, versus a program to bring help or additional resources to failing schools.
Deal has since indicated that a new effort is coming to help the nearly 68,000 students still trapped in "chronically failing" schools. Noting current discussions in Washington, D.C., and other GOP-controlled state capitals, a likely possibility is a voucher system allowing parents to "spend" their scholar's state allocation dollars at the school of their choice within their county or community.
This all comes at a time when federal spending on education is much less certain given the new Trump Administration partnered with a GOP Congress intent on balancing the budget.
Using conservative growth estimates, the governor is forecasting state revenues in the range of $24 billion, and education spending is expected to consume about $10 billion of that. That sounds like a lot of money, even with nearly 2 million students and 200,000 educators and administrators to pay for. Yet after delivering a 3 percent pay raise to state employees and teachers last year, Deal learned that many local systems chose not to use those funds in that fashion. Many mostly small-town districts used the funds to reduce teacher furloughs or fill budget holes.
At the very least, expect any reworked QBE in this year's session to come with more funding strings and expressly allocated revenue streams and resources, which would shift control back to the state, a reversal of typical GOP rhetoric regarding the benefits of local control.
In early January, Deal said he wasn't deterred by the failure of the Opportunity School District amendment, only that he intends for whatever measure comes out of this year's session to focus on elementary schools – the majority of schools that were on the OSD list – and give the state more ways to hold administrators accountable.
School systems are the largest employer in many Georgia cities and counties, which makes the math and politics in these regions dicey. Bad policy or unintended consequences could leave a very damaged legacy. We hope the governor is eating his Wheaties every morning before heading back to school on this one.