Business Casual: Digital Hub? You Bet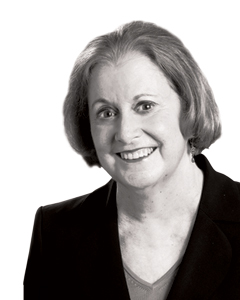 Mayor Kasim Reed tells a sweet, only-in-Atlanta story about sitting with Andrew Young and Billy Payne at a ceremony last year commemorating the 20th anniversary of the 1996 Olympic Games and recalling the improbable uphill journey the two leaders embarked on to convince the world, the Olympic Committee and even some local skeptics that Atlanta was up to the hosting task. The two men were laughing, Reed said, over the initial reaction to their quest to challenge Athens, Greece, for the games; yet their efforts changed minds and hearts and brought success.
"You gave us our confidence," Reed told Young and Payne when they were together as the Georgia Historical Society placed a permanent marker at Centennial Olympic Park. Once Atlanta won its Olympic bid, "We believed we could do anything."
The mayor recalled this conversation at the 157th annual meeting of the Metro Atlanta Chamber (MAC), as 2016 Chair Jenner Wood, corporate executive vice president of SunTrust Bank, passed the gavel to 2017 Chair Jeff Sprecher, chairman and CEO of Intercontinental Exchange and chairman of the New York Stock Exchange. ("Every time I go to New York," Reed said, "I love to remind them that someone from Atlanta owns the New York Stock Exchange.")
Appropriately, the meeting served as a forum for highlighting Atlanta's success in attracting new business in 2016 – helping create more than 10,489 jobs and bringing in more than $5 billion in investment to the region, according to MAC President and CEO Hala Moddelmog – and particularly its status as a digital hub.
This digital-leader distinction is not news to anyone who has been following the locations, expansions and startups in the 29-county metro area, but for others it may be a sweet-tea-sputtering revelation.
Companies like Anthem, General Electric, Honeywell and NCR, whose leaders vote with their feet, as Reed put it – and their investment dollars – are a big part of that high-tech activity, joining companies like The Home Depot, Delta, Coca-Cola and UPS that call Atlanta home.
Clearly, the cool kids have come to our cafeteria table, and they are bringing some pretty impressive lunch items – jobs, revenues, prestige and the promise of still more.
None of this happens by accident. It takes hard work, vision, commitment and especially leadership. In Atlanta, this has typically meant cooperation among business, civic and government interests. It's also meant looking ahead rather than behind. And welcoming changes rather than simply tolerating them.
Part of the chamber meeting program included tributes and characterizations of Atlanta from leaders including AT&T Mobility and Consumer Operations' President and CEO Glenn Lurie and The Home Depot's Chief Financial Officer and Executive Vice President of Corporate Services Carol Tomé, as well as Moddelmog, Wood and Sprecher.
Most of the comments included words like "diversity," "inclusion" and "workforce" in some combination.
MAC has a long history of forward-looking leadership, which served the community particularly well during the 1960s when the late Ivan Allen Jr., who had led the chamber, served as mayor of Atlanta. It was a time of considerable change. Allen and many of the city's business leaders determined that Atlanta would not self-destruct, but would accommodate, adapt and welcome the opportunities that came with those changes.
Ever since, MAC and the business and government leaders it partners with have built on that resolve. Atlanta has always had a pragmatism that has seen it through some difficult times.
The organization continues to take the lead in opposing legislation that is harmful to the city's business and social fabric – and just plain wrong – like the misnamed "religious liberty" legislation, vetoed by Gov. Nathan Deal last year, that would have permitted discrimination. In past years, the chamber and its members took a strong and successful stand against Confederate imagery on the state flag, recognizing that such symbols have no place in a forward-looking city seeking growth and prosperity for its citizens. Without that leadership, it's not likely we would be enjoying our digital prominence.
Looking ahead, Reed said, "We're going to be worthy of the legacy of business leaders who put us on the path to be the ninth largest metropolitan region in these United States of America, with a GDP that exceeds $305 billion. We're going to lean on each other."