Sustainable Georgia: Ready to Adapt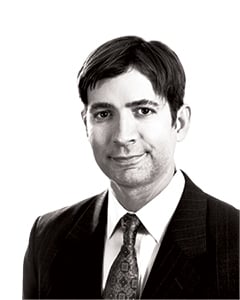 Georgia has a spectacular environment. Whether you're on the coast, in the mountains, on the rivers or deep in the woods, the marvels are endless. A recent trip to Jekyll Island brought this home. Truly, it's some of the most beautiful shoreline on the East Coast.
It was the first-ever Climate Conference, "Prepare, Respond and Adapt: Is Georgia Climate-Ready?" presented by the Georgia Department of Natural Resources (DNR) Coastal Resources Division.
Georgia is living proof that you can protect your natural resources and still be the best state in the country to do business. (We were just ranked No. 1 for the 4th year in a row by national economic development magazine Site Selection.) A recent report card created by the DNR's Environmental Protection Division and the University of Maryland Center for Environmental Science gave our coast an "A" for the human health index, "B+" for the fisheries index and "B" for the wildlife index.
It's a simple fact that our two biggest industries, agriculture and tourism, are directly connected to our natural resources. However, our ability to protect them has been tested by runaway growth, and it's about to happen again.
The coastal populations of Florida, Louisiana and Puerto Rico total roughly 20 million people, and the majority of these residents will be displaced by sea level rise (SLR), according to research presented at the Climate Conference. It's hard to say how fast this will happen, but people are already moving.
Georgia's DNR and its counterparts in South Carolina and North Carolina are doing their part, marshaling resources and activating local communities to prepare for SLR. Are these states climate-ready? So far, yes. Florida, where dunes were cleared for condos, is another story.
Florida scientists working for the state allegedly aren't allowed to use the terms "climate change" and "global warming," and some coastal property owners, who believe global warming is a scam perpetuated by insurance companies to raise rates, block state preparation efforts. These responsibilities then fall to local jurisdictions, which must rely on property taxes to fund such projects.
In Florida, there are 5,509 Environmental Protection Agency-listed sites like sewage plants and hazardous waste dumps, 16,000 miles of roads and 14 power plants that are below 6 feet above sea level and at risk from rising waters. And there's $71 billion worth of property that sits on land less than two feet above the high-tide line.
With more frequent flooding, intense storms, higher temperatures and SLR, in the not too distant future it may become too expensive to live on the coast and more people will move inward. The resulting migration will affect all Americans – one estimate is that five times the number of cities affected by SLR will be impacted by this migration away from the coastlines.
In Georgia, the balance between development, planners and regulation that protects our top two industries could tip as a result of accelerated patterns of migration. The greatest danger to our agriculture industry is encroachment, usually in the form of sprawling subdivisions.
Land use planning and local zoning can mitigate the impact, and carbon emission reduction efforts must continue. The state must fund natural reefs and oyster beds to diminish change to our Golden Isles, and we must keep them accessible. We should raise hunting and fishing license fees to support the DNR.
I'm not trying to downgrade other threats to our state that would result from climate change. It's just that 40 percent of our country lives on the coast, and an estimated 13.1 million people will be living within 6 feet of sea level and at risk by the end of the century. A million are expected to come to Georgia, based on existing migratory trends analyzed from change of address reports to the IRS, according to Matt Hauer, public service associate who leads the Applied Demography Program at the University of Georgia's Carl Vinson Institute. "It's [equivalent to] another Fulton County," he says.
The impact will be statewide. Our cities are used to growth, but can these displaced residents afford to live in them? And what about places where no data exists on migration patterns or SLR such as South America, North Africa and the Middle East? It's not just the war driving Syrians to Europe. If people are unable to migrate, we could face a humanitarian crisis worldwide as conditions in certain areas become unlivable due to climate change.
There is still a possibility that we can slow climate change through adapting lifestyle patterns and new technologies. I hope that as our leaders debate the legitimacy of scientific consensus, the truth will add credibility to these efforts in time to diffuse this global crisis.