From the Publisher: Let's Get Something Done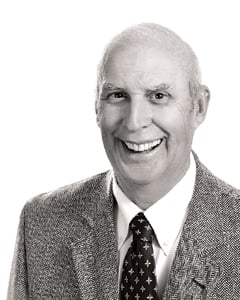 Atlanta and Georgia have problems. As they sang in The Music Man, there's trouble in River City. Crime, lack of jobs, racial issues and traffic all deserve solutions. A group of business and political leaders recently gathered for On Board Atlanta, a program hosted by the Atlanta Regional Commission (ARC) and the Regional Business Coalition, to discuss ways to tackle many of these problems.
Bill Bolling, founder of the Atlanta Community Food Bank, opened the day-long event by saying: "We need to create a 'Safe Place' where civic leaders encourage a community that builds ties and trust between its citizens. Builds pride of ownership. Builds good schools, where food is plentiful. Builds available jobs, healthcare. Builds affordable housing and safe parks and greenspaces. A safe place is where all citizens can learn from each other how to have mutual respect for our institutions and where civic participation is encouraged and welcome."
For the last 20 years, the ARC has sponsored a program for community leaders to visit other major cities to meet with their counterparts there. The program is called LINK, which stands for Leadership, Involvement, Networking and Knowledge.
This year LINK was turned upside down when leaders from other cities and states were invited to this one-day event. Representatives from Dallas, Texas; Nashville, Tenn.; Denver, Colo; Charlotte, N.C.; and other Georgia cities came to talk about how they handle public policy challenges similar to the metro area's.
Cobb Chamber President David Connell, the event organizer, said, "We always travel to other places and learn from cities new and different public policies that might work back home. We want to change that process by getting the political decision makers in the Atlanta region to come together here and learn how they can make major changes to their individual communities. Let's get something done."
Topics discussed included civic engagement, building a winning workforce, the role of media in building better communities, the politics of job creation, infrastructure and transportation.
The panel that was most interesting to me addressed the subject of civic engagement and how leaders work together to make a difference in the quality of life in their communities.
Panelists were LaGrange Chief of Police Louis Dekmar, Marietta Police Chief Dan Flynn, Georgia Bureau of Investigation Director Vernon Keenan and Bolling, who is now chair of the Food Well Alliance. The moderator was former attorney general and ARC chair and current Kennesaw State University President Sam Olens.
The discussion focused on how to address the Black Lives Matter movement and other issues. Olens said one solution is for police to have a personal presence in all districts in their respective cities and counties. Residents should be made to feel that law enforcement individuals are there to protect and serve, and not feel fearful about a police presence.
All parties felt there was more to be done concerning training of police officers by institutions such as the Federal Law Enforcement Training Center (FLETC) in Brunswick. Transparency should be the main goal of all law enforcement institutions. Police should be welcome in a community even in high-crime areas and contribute to creating a safe place for all.
Another panel discussed building a winning workforce. Industries moving to Georgia want an education system that will teach new ways of manufacturing and develop workers who are comfortable with new technology.
Georgia's career academies and dual enrollment options let high school students marry their classes with nearby technical college and university system offerings and graduate with a diploma from both institutions. Attendees from Texas and Tennessee described how their respective education systems designed programs to encourage students to be able to enter the workforce with proper skills as soon as they graduate from high school.
State Sen. Lindsey Tippins commented that high schools are designed to teach students to go to college, but not every student needs to go to college to get a job.
The notion that we can all learn new ideas and implement meaningful change is admirable. The On Board Atlanta program is a great first start, and similar programs can be implemented in other parts of the state. As Connell said: "Let's get something done!"