Economy: The Economic Outlook for 2017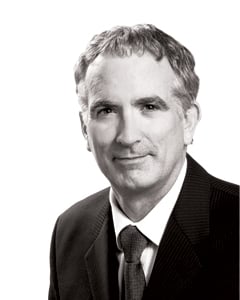 By nearly every measure, the 2017 outlook for Georgia's economy is very good. The pace of GDP and personal income growth will both accelerate. Jobs will be plentiful and very well balanced, with gains in both goods-producing and service-providing industries. Existing home prices will rise to all-time highs. And, for the fifth-straight year, the state's economy will grow faster than the nation's.
Gorgia's GDP is estimated to grow by 3.2 percent in 2017. That's higher than the 2.6 percent growth estimated for 2016 and the 2.5 percent growth estimated for U.S. GDP in 2017. The state's personal income will rise by 5.0 percent. Employment will rise by 2.1 percent, which exceeds the 1.5 percent gain estimated for the U.S., and unemployment will average 4.8 percent. That's below what's considered full employment, which is 5 percent. The last time we were at full employment was in 2007.
Four primary indicators account for my optimism over the state's economy. First, we have even more projects in the economic development pipeline. Second, the economy will get more leverage from the housing recovery. Third, state manufacturers will continue to do better than U.S. manufacturers. Fourth, we will see faster population growth.
Georgia has seen a large number of major business relocation and expansion projects announced over the last five years, including Home Chef's new DeKalb County facility with more than 1,200 jobs and Sparta Industries' 1,000 jobs in Milledgeville.
When it comes to landing economic development projects, our success reflects cost, logistical and tax advantages that make us very competitive. Site selection consultants rank Georgia as the top state in which to do business.
Georgia competes very effectively in five business clusters: (1) headquarters operations, (2) distribution and logistics, (3) high-tech, (4) professional and business services and (5) TV and movie production.
We will continue to do well at attracting corporate headquarters. Hartsfield-Jackson Atlanta International Airport makes the state a great hub from which to serve operations around the world. Access to talent and the strength of Atlanta's business community are important drivers, as is Atlanta's low risk for business disruption due to natural disasters.
Most of the headquarters projects announced in recent years have been in the Atlanta area, including Mercedes-Benz USA, Merchant e-Solutions and magicJack for BUSINESS. Some companies are selecting sites outside Atlanta, such as Jindal Films, which will relocate its national headquarters and R&D center to LaGrange, creating 240 jobs.
Logistics and distribution is another cluster that will power Georgia's economy thanks to a robust and well-maintained transportation and logistics infrastructure combined with cyclical increases in economic activity. Recent announcements include Tory Burch, HD Supply, Polymer Logistics, Nordic and Dollar General.
New high-tech industries ranging from healthcare IT and FinTech to cybersecurity and mobile apps will underpin Georgia's economic growth and create thousands of high-paying jobs. IT companies that announced major projects over the past year include GE Digital, NCR, VXI Global Solutions, Keysight Technologies, Applied Systems, Courion and Anthem.
Another cluster that's growing rapidly is professional and businesses services. Many of the same factors that appeal to headquarters – strength of the potential client base, access to talent and ease of transportation – also attract providers of professional and business services.
Finally, the state's generous economic development incentives and the attainment of critical mass will continue to grow Georgia's film industry, which currently ranks third in TV and movie production in the world, with an annual economic impact of about $7 billion. As the professional, technical and physical infrastructure to support the film industry becomes more fully developed, the economic benefits of each dollar spent on film production in Georgia will generate larger economic impacts for our state's economy.
Between these and developments we haven't even heard about yet, 2017 looks to be a banner year for Georgia's economy.