Business Casual: In Celebration of Writers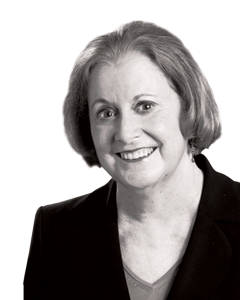 There's something very comforting about a library – whether it's the imposing Hargrett Library on the UGA campus in Athens, the homey red brick building in Decatur that I visited regularly when I was growing up, or even the overstuffed bookshelves in my family room. Being around books and spending time in places where they are collected and cared for always makes me feel safe and happy.
So it was especially nice to be in the company of writers, readers and caretakers of books at the Georgia Writers Hall of Fame induction ceremony last November.
The 2016 inductees include a fellow Decaturite, humorist Roy Blount Jr. – who may very well have spent some time in that aforementioned red brick library himself – and a long-time colleague, Bill Shipp, who set the standard for political commentary in Georgia. I have had the pleasure of working with Bill (nominally as his editor – although it is hard to imagine an easier job in all of journalism than being Shipp's editor) at two different publications: Atlanta Magazine a few years back and, more recently, at Georgia Trend.
From that perspective I was able to admire not just the reporting and thinking that went into his columns but the careful crafting and skillful use of language that made them work so well.
Three other writers were named to the Hall of Fame posthumously: Brainard Cheney, a novelist and essayist influenced by the likes of Allen Tate, Robert Penn Warren and Flannery O'Connor; Katherine Du Pre Lumpkin, a sociologist and teacher who wrote the ground-breaking The Making of a Southerner in 1947; and Savannah native James Alan McPherson Jr., a short-story writer, essayist and critic who was the first African-American winner of the Pulitzer Prize for Fiction.
Shipp wasn't able to be at the ceremony, but he had a pretty formidable stand-in: Former Gov. Roy Barnes gave the induction address and accepted the award on Bill's behalf.
Barnes spoke of Bill's sharp editorial pen and how he used it even as a student journalist in the 1950s on the University of Georgia's The Red & Black (now independent, but then part of the journalism school), writing the columns that got him kicked out of school. Shipp was highly critical of a decision then-Gov. Herman Talmadge and the Board of Regents made to deny admission to the UGA Law School to Horace T. Ward, an eminently qualified African-American man who was barred because of his race.
Ward earned his law degree elsewhere but went on to become a distinguished Georgia attorney and the state's first black federal judge. Shipp went on to a 50-plus-year career as a political writer and commentator who was revered and feared – as Barnes reminded the audience – by those in power, regardless of party or position.
The first Hall of Famers were selected in 2000 and include James Dickey, Martin Luther King Jr., Margaret Mitchell and Flannery O'Connor. Later inductees include Alice Walker, Pat Conroy, Henry W. Grady, Terry Kay, Anne Rivers Siddons, Celestine Sibley, Taylor Branch, Janisse Ray, Natasha Trethewey, Melissa Fay Greene, Vereen Bell, Philip Lee Williams, Jimmy Carter, Olive Ann Burns – and, I am very proud to say, my late husband Paul Hemphill.
I love that the Hall includes writers who are so diverse in their work, their backgrounds and their gifts to readers. And how the themes of social justice resonate throughout the work that is honored.
I take a special pride in noting the writers who came from journalism: McGill, Sibley, Kay, Siddons, Burns, Shipp, Blount and Paul, who wrote an acclaimed daily column for the Atlanta Journal before he turned to book-writing.
And how perfect that inductees' books are available for purchase just outside the auditorium where the ceremony is held. There is no such thing as a writer who doesn't love seeing readers buying his or her books – no matter whether that writer is watching in person or looking down from a loftier place.
It's always touching, too, to see how much the Hall of Fame honor means to those who receive it – and their families – and to join in the blend of laughter and tears that results.
At the November ceremony, Roy Blount remarked that many people respond to awards by saying they are humbled. "I'm not humbled," he said. "I get humbled 10 or 12 times a day. I am honored."