Georgia View: Backing the Brown, the Blue and You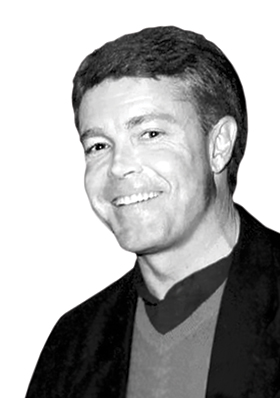 Georgia Gov. Nathan Deal began his career in public service as a prosecutor. While it has not received as much attention recently as some of his other initiatives, among Deal's larger legacies are some rather substantial reforms to our criminal justice system.
Deal has worked closely with the Georgia General Assembly to deliver reforms and occasionally to deconstruct and reconstruct the models in the areas of sentencing, alternative and accountability court programs (versus hard bed prison time for non-violent offenders) and most recently the restoration of rights and privileges as well as job training and assistance for inmates who have paid their debt to society.
Deal is proposing a 20 percent pay raise ­– an average of $8,000 – for the state's 3,300 law enforcement officers effective Jan. 1, 2017, at a cost of just under $80 million.
In addition to the first compensation adjustment in nearly a decade, Deal is also proposing new training requirements for all of Georgia's 57,000 police, sheriff deputies and other Peace Officer Standards and Training Council (POST)-certified law enforcement professionals. The new requirements would add four hours to the current 20 hours required for officers to keep their arrest powers. Two hours would be devoted to use-of-force training and tactics to de-escalate potentially hostile situations. The second half of the new in-service training would offer options for the officers, including but not limited to cultural diversity, community relations, and policing and improving interracial law enforcement citizen relations.
Recent unrest and protests across the nation are significantly hampering law enforcement agency recruiting. Though the low wages, long hours and high risks of the profession may still attract less-educated cowboys, the college degreed, more thoughtful policing applicant with a wider range of skills to meet increasing and broader service demands and challenges is apparently looking elsewhere.
And while these two big steps in the right direction by Deal are to be commended, the bulk of the state's police, deputies and other first responders will not be seeing similar compensation adjustments. Those pay grades and increases are determined locally, by more than 500 municipalities and 159 county commissions, not at the state level.
There are sheriff deputies and jailers in many rural Georgia counties with a starting salary of just above $25,000. That's barely a living wage for a law enforcement professional with a family. Second and third jobs and moonlighting in uniform to make ends meet have become increasingly commonplace. A fatigued officer is a less effective officer.
And in January, when this pay hike becomes effective, expect the brightest and best in many local law enforcement agencies to jump ship and move to the nearest state agency equivalent position. A similar pay and talent drain occurred on the federal level during the creation of the Transportation Security Agency and Department of Homeland Security, both of which had higher starting salaries than their longtime peers in the U.S. Marshal Service, Bureau of Alcohol, Tobacco, Firearms and Explosives and a variety of law enforcement agencies within the U.S. Department of the Treasury. The U.S. Department of Defense has long avoided this pitfall between service branches by trying to maintain pay parity within rank and deployment.
Talk to any Metro Atlanta sheriff and you will frequently hear about department jumping between local police departments and offices over the difference of only a few thousand dollars per year. Police chiefs and sheriffs may not agree on all aspects of policing, but they clearly agree on the challenges of training new staff or graduating a new academy class, only to have the new officers jump ship about the time they have become fully trained and effective.
The Great Recession contributed to local, state and federal government coffers shrinking substantially. Infrastructure needs as well as employee compensation fell behind. Now that we are in stronger times with a more vibrant economy, it is time to make some tough choices and invest.
Few topics top the public agenda more than public safety and fighting crime. Few professions are generally held in higher regard than our first responders. We have E-SPLOSTS, T-SPLOSTS and a variety of ballot referenda to fund government buildings and area infrastructure improvements. If safe streets and trained law enforcement professionals are a top community priority, it's time to put our money where our mouths are.