Sports Desk: Whoa, Nellie!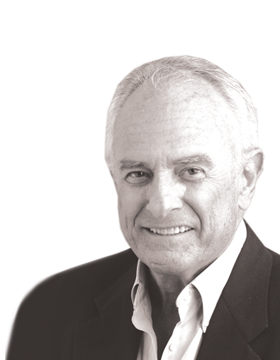 Following the Rose Bowl in 2006, Keith Jackson, the Georgian who rode a mule to school as a boy only to travel the world as a sportscaster for ABC television, retired to his home in the hills of Sherman Oaks, a neat suburb of Los Angeles. There he found unending peace and solace on his deck.
That deck has been very important in his life. "Always will be," he intoned when I visited him earlier this year. There was a time when he could take a dip in the pool with his kids when he was home from his wide world of travel, and he and his wife, Turi, could sit on the deck and enjoy the fine weather while reflecting on a storybook career. They have always enjoyed dining under the pergola. He is an expert at the grill, recently tending some lamb chops while extending the warmest of Southern hospitality to old friends.
Now 88, Jackson was so universally appreciated during the time he called college football games that everybody who knew him became "homefolks." What would you expect from a generous and affable man with roots in Carroll County?
When he was a barefoot country boy in Roopville, Ga., he listened to the 1943 Rose Bowl on a battery-operated radio. Georgia defeated UCLA 9-0 as World War II gripped the nation. There was no electricity on the farm, but there was an outhouse, an early-to-bed-early-to-rise routine, unending manual labor and Pearl, the mule he rode to the Roopville schoolhouse.
He grew to be a strapping boy of 6'3'' and could "carry two sacks of guano about, one under each arm." He did well in school and never complained about the innumerable farm chores, from tending to the garden to harvesting row crops in early fall and cutting firewood in winter. However, there was a hidden wanderlust. While he was comfortable down on the farm, he wanted to exit and see what the outside world offered.
After graduating from high school, Keith lied about his age (16) and joined the Marines, much to the chagrin of a not-so-clairvoyant teacher named Mary Baxter, who advised against his military objective. "You will never amount to a hill of beans," she complained, "and you'll probably get killed."
Oh, how wrong she proved.
When he was discharged from the Marines, he was a forward-thinking man with a canny insight into making mature decisions. He knew that the G.I. Bill would send him to college wherever he wanted to enroll. He sought two degrees, one in political science and one in police science. Washington State University in Pullman, about as far away from Roopville as the moon to his family and neighbors, offered that option. He headed west and never returned except for calling football games in places like Athens, Tuscaloosa, Knoxville and Auburn.
He called his first game in college, the Washington State-Stanford game, and graduated in 1954 with a degree in speech communications. College football never had a greater friend. Keith was the face and voice of the campus game from 1952 until he retired in 2006.
Still proud to have been a country boy, Keith Jackson is a versatile broadcast icon who covered 10 Olympics, called 15 Rose Bowls, was the first play-by-play announcer for Monday Night Football (with Howard Cosell and Don Meredith), covered sports in countless countries and helped Walter Cronkite cover the 1964 Republican convention in San Francisco. He has won practically every award imaginable in sports broadcasting.
And many of his iconic phrases have become part of the college football lexicon. "Whoa, Nellie," a phrase familiar to any who listened to his broadcasts, was borrowed from his grandfather. He's also the man who named the Michigan stadium The Big House, and the Rose Bowl The Granddaddy of Them All.
Washington State has named its communications building Keith Jackson Hall. The Rose Bowl named its broadcast facilities The Keith Jackson Broadcast Center, but the University of Nebraska made his day when it built a restroom in the broadcast booth at Memorial Stadium and put up the sign The Keith Jackson Toilet Facility.
In his storied career, there was never a hint of anything off color or out of order. He was a gentleman and a friend to all those who came into his sphere.
If you follow the sports scene, you may be fortunate to rub shoulders with some of the best. To be able to have one of the greatest of broadcasters invite you to his home for dinner and then cook lamb chops at his grill is a signature moment worthy of bronzing. Here's to the sage of Roopville, whose voice resonated with millions across continents. You can be sure that he never forgot where he came from.