Integrating Employee Engagement with Corporate Sustainability Goals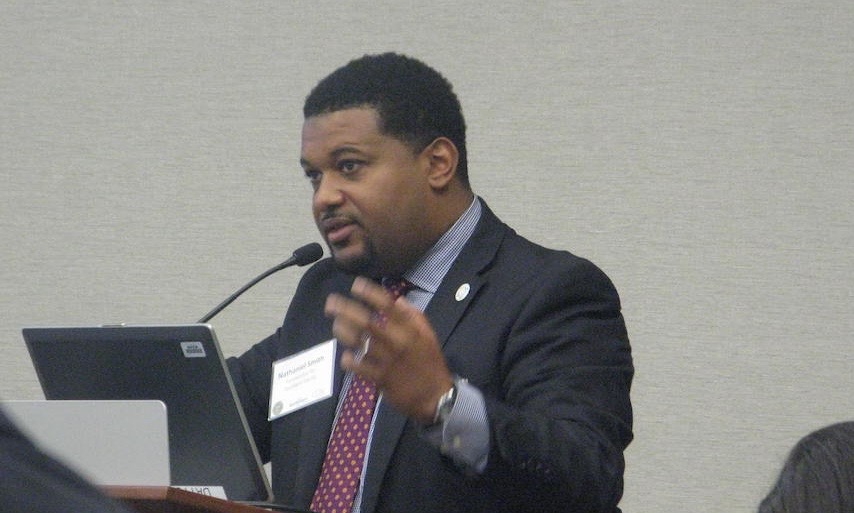 Looking for ways to engage employees in your corporate sustainability efforts? A number of companies recently participated in the EarthShare of Georgia and the Green Chamber of the South's second annual Corporate Forum: Integrating Employee Engagement with Corporate Sustainability Goals at Cox Enterprises in Dunwoody to discuss just those topics. Participating companies included Cox Enterprises, UPS, Park Pride, Newell Brands, Hannah Solar and Partnership for Southern Equity. Company representatives took the opportunity to discuss employee volunteer successes and strategies for better community engagement.
Cox Enterprises provided the keynote speakers, Steve Bradley, Cox's director of environmental sustainability, and Jami Buck-Vance, director of corporate responsibility and community partnerships, who lauded their workforce volunteerism.
In other sustainability activity Cox subsidiary Seven Islands Environmental Solutions is creating the Golden Isles Conservation Center in Nahunta. The center will initially focus on recycling tires.
The consumer market is fueling increased trends toward sustainability, reflected in new Newell Rubbermaid products, says Eng (Kun) Taing, project manager, Newell Brands, which has "a new factory opening near College Park that will employ 400, mostly local blue collar workers," he said.
Panelist John Ahern, volunteer manager of Park Pride, a community and parks advocacy nonprofit organization that coordinates 4,000 volunteers largely through programs with companies, also spoke. With due respect to parks departments, he said "it is up to community businesses and volunteers to raise the bar and give what people want, which is higher investing in landscaping. Volunteers make the difference." He also noted that corporate volunteerism gets people out of their own communities and into new areas.
Regional challenges are rooted in communities left behind, said Nathaniel Smith, founder and chief equity officer of Partnership for Southern Equity. "An economic inclusion agenda needs a continuum of economic opportunity. Strategies include workforce development research targeting reentry populations with offices and skill development hubs," he said.
Following the program, I was approached by Michael Halicki, executive director of Park Pride, who elaborated on how parks can bring jobs and address equity issues. "Volunteers [are needed initially but] are not a replacement for maintenance dollars, and we have an understanding that the parks department must hire more to maintain [new parks], even if it takes philanthropic dollars and volunteers to close the gap.
"Parks are a catalyst for change. They can change the conversation, if not change the world," he said.
Photo of Nathaniel Smith speaking at the forum
Photos by Ben Young