Teachers: Wanted, Needed, Underappreciated
Georgia's teacher shortage is felt in every corner of the state, a consequence of the economy, poor working conditions and an over-emphasis on testing. Experts say there are solutions – but no quick fixes.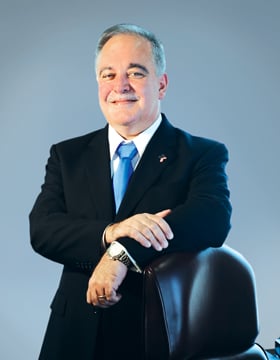 No question, Georgia has a shortage of public school teachers. It's gotten harder to recruit them – there's a smaller pool of candidates – and harder to retain them as job satisfaction has declined.
Enrollment in University System of Georgia schools of education, a traditional source for supplying new teachers, was down by about 14 percent from 2011 to 2015, and the system's new teacher production declined by about 20 percent for the same period.
State School Superintendent Richard Woods says roughly 44 percent of all beginning public school teachers leave the profession by year five.
"The shortage is probably as bad as we've seen in the past decade," says Thomas Koballa, dean of the college of education at Georgia Southern University.
It is most acute where you might expect: in math, science, special education and some foreign languages; but it is not restricted to those areas. Systems are in need of elementary and middle school teachers as well.
Koballa says he and his colleagues are used to being called on for help in finding math and science teachers. "Now they're asking us about English teachers. So you know there's a challenge here."
Rural communities feel the teacher shortage in a way other places don't, but it is pervasive and part of a national trend.
Tim Helms Sr., a fourth-generation educator who is executive director of the Southwest Georgia Regional Education Service Agency (RESA), which covers 15 school systems, says most education graduates take their degrees and head for the state's metropolitan areas, where they find amenities and salaries that smaller communities can't offer them. "Some students may come back home to teach, but it's hard to recruit from elsewhere."
Yet even a high-achieving, high-status suburban district like Gwinnett County, the largest in the state with more than 178,000 students, has to work hard to fill vacancies.
"There is no silver bullet," for recruiting, says Frances Davis, Gwinnett's associate superintendent for human resources and talent management. "We are always looking for best practices, for things to do, always continuously improving the procedures we have in place." She says with pride, "We have never opened school not fully staffed."
Yet, as the 2016-17 school year was about to start, many districts were still trying to fill vacancies.
---
The Numbers
Georgia has 181 public school systems throughout the state. The shortage affects all of them, although some districts have more resources available to combat it.
The latest numbers available from the Georgia Department of Education (DOE) and the Georgia Professional Standards Commission (GPSC), the state's certification agency, show 112,478 certified public school teachers in the state as of October 2015; 3,313 of those were teaching on provisional certificates.
Looking at positions, not people, a GPSC Spring 2016 staffing survey reported 115,466.5 full-time equivalencies (FTE) and 2,352.3 FTE vacancies. Vacancies may mean unfilled positions or positions filled by someone who does not hold a certificate for the subject being taught.
Fulton County showed 6,697 FTE filled and 1,266 vacancies. In contrast, the much smaller Quitman County system showed 23 FTE and 6 vacancies.
The traditional route to a teaching career is an education degree from a public or private college, although there are alternatives like the Georgia Academy for Preparation and Pedagogy (GaTAPP), administered by some school districts and RESAs. These provide a certification pathway for individuals with a bachelor's degree in a non-education field and allow them to teach with provisional certificates while they are completing the program requirements.
The base salary for beginning public school teachers in Georgia for the 2016-2017 school year is $33,424, although some districts are able to offer supplements or incentives that push the figure up, making the average starting teacher salary $38,759. The average salary for all public school teachers in the state is $53,424.
---
The "Whys"
The simple answer to the Why is there a shortage? question is the economy – but there's more to it, including trends, particularly standardized testing, that Woods says have all but taken the heart out of education.
"When the economy is doing well," says Doug Hendrix, chief human resources officer for Clayton County Schools, "you find less people going after teaching and more leaving for other professions. When the economy is not doing well, you see people coming to us by way of alternative certification programs and less movement from school district to school district."
The cumulative effect of years of state budget cuts during the recent recession – including unpaid furlough days in many districts – has put greater demands on teachers' time and energy, which were already stretched pretty thin. Working conditions for teachers are, in too many instances, downright dismal.
"Teachers are expected to teach pretty much all day," says Koballa, "with little time for preparation – a lot of that is done on the weekend. They are expected to do more than just teach – bus duty, hall duty, watching students during lunch."
A bigger issue, he believes, is the overall lack of respect for education and education professionals from students, parents and the general public.
"It's part of the culture right now," he says. "Students are not interested in becoming teachers because of what they see in the media and because they have been part of that school culture. Young people are seeing teaching as not a very glamorous profession."
Nor do teachers, beginners especially, always get the mentoring they need or the opportunity to help craft solutions.
"They don't feel supported," says Susan Ayres, dean of the college of education at the University of North Georgia (UNG). "They feel overburdened."
"Teachers feel their voices have not been heard," says Allene Magill, executive director of the 92,000-member Professional Association of Georgia Educators (PAGE). "As you travel around, they will quickly tell you it's getting harder and harder."
Woods mentions the aging education workforce, suggesting that teachers who retire are not being easily replaced. During the recent recession, some older teachers may have delayed their retirements. Now that the economy is improving many are leaving, meaning more slots to fill.
---
Too Many Tests
The real backbreaker, according to Woods and practically any other educator you ask, has been the widespread emphasis on standardized testing. It takes valuable time from classroom instruction and tends to hold teachers accountable for things beyond their control. More than one educator says testing has taken the joy out of teaching.
"Most teachers went into the profession because they love children," says Woods. "They want to have that impact. They want to have time to build relationships with each and every child. Unfortunately, since the conception of No Child Left Behind and the standardized testing movement that really took hold across the nation, we began to lose some of that.
"You began not to even hear the word 'child' at all. It became 'subgroups,' it became 'percentages,' it became 'data points.' We've almost dehumanized education," he adds. "The environment we were setting up in Georgia took some of the heart out of education. It was a pretty sterile environment, not what teachers envisioned."
A widely circulated survey of the state's public school teachers released earlier this year by the DOE shows the top reason teachers leave the profession is the number and level of mandated tests. Respondents were distressed at the time and effort required and concerned that the tests were neither helpful nor appropriate for their students.
And, certainly, problems with the Georgia Milestone testing process this past school year, which was rife with technical glitches, likely did not create many new test fans. (First implemented in the 2014-2015 school year, the Georgia Milestone Assessment System measures how well students have learned class content from grades 3 through high school and is a component of the College and Career Ready Performance Index, the state's accountability system.)
Tellingly, most educators do not believe that relatively low teacher salaries – especially compared to other professions requiring such stringent study and preparation – are a main cause of teacher defections.
"Going into the profession, I knew what my pay was – the pay scale was clear for everyone to see," says Woods, who spent time as a teacher and administrator before he was elected to state office in 2014. "Like any job, if you don't have an environment conducive to support the growth and the emotional attachment to be very successful, pay may not matter."
Nonetheless, if other rewards aren't there, pay can become an issue. Gwinnett's Davis believes the conventional wisdom that teachers don't work primarily for the money may have contributed to the notion that they don't need to be paid well. "My family needs food, clothes and shelter," she says. "Teachers have to have money."
---
Hopeful Development
If there is any cause for optimism on the teacher shortage front, it is tied to a significant piece of legislation that came out of this year's General Assembly.
Senate Bill 364, sponsored by State Sen. Lindsey Tippins (R-Marietta), a former Cobb County School Board member who is chair of the Senate Education and Youth Committee, eliminates a big chunk of the testing burden – cutting it from 32 to 24 tests – and lessens the impact of testing results on teacher evaluations and raises. The measure passed with enthusiastic support from both political parties; two of the three votes on the bill were unanimous.
"It's a burden lifted from a lot of teachers, and for many students and parents as well," says Magill.
And it almost didn't happen.
"I really had not planned on dropping any pieces of legislation," says Tippins, "out of deference to Gov. Deal," who had been expected to introduce merit pay proposals for teachers. But once Deal announced that he was postponing his efforts until next year, Tippins took the initiative.
"Several areas felt urgent," he says, based on what he was hearing from constituents and educators. "We were short on time, but we had input from parents, teachers and the educational community."
His legislation sought to preserve tests that assess reading and math skills. "I believe we need an assessment tool, but it should not be stressful to students or teachers." And, he is careful to say, "I don't think the legislature needs to be mandating what every school tests." But this was a statewide problem and required a statewide solution.
The number of tests and their effect meant the stakes were too high for teachers, he says, "and students had no skin in the game. It got to be a paycheck issue."
He is hopeful that the legislation will make it easier for teachers to do their jobs. "People in public education have to be risk takers," he says, "and the recent climate has discouraged it. We've got to free up the creative spirit in pedagogy.
"I don't believe we have a teacher problem," he says. "Most teachers are in teaching because they want to do a good job. We may have some bad ones here and there, but I don't think that's a general problem."
Helms sees the success of Tippins' effort as a good sign, "Education has always been a political football," he says. "But I really do believe our legislators are listening."
The plight of teachers has gotten the public's attention as well, Helms believes. "The pendulum is starting to swing back. Parents are starting to see the role of the teacher in a more favorable light, starting to see it's a noble profession."
A welcome change, he says, from the view of teaching as a reliable fallback when nothing else worked, the "you can always teach" notion that flowered in the '80s and '90s.
---
Remedies
Despite the difficulties, educators, organizations and school districts combat the shortage in a variety of ways.
Magill says PAGE sponsors 39 chapters of Future Georgia Educators (formerly Future Teachers of America) at the high school level to encourage interest in teaching early on.
Davis says Gwinnett puts effort into a "grow your own" program to encourage alums to return to teach, and she is pleased that some 365 Gwinnett high school graduates are among the more than 1,550 new teachers hired for the 2016-2017 school year. The district puts a lot of effort into partnerships with nearby colleges and universities and relies strongly on community leaders for help.
"Great schools make great communities, and great communities make great schools," she says. "Nine out of 10 people you ask will tell you having their kids in Gwinnett County schools is a big draw."
Both Helms in Southwest Georgia and Hendrix in Clayton County say their districts make use of alternative certification programs like GaTAPP to encourage interest in teaching. "We have to develop our own leaders, have to hang out the vacancy sign," says Helms.
Hendrix says Clayton makes a special effort to encourage those with a bachelor's degree and a 2.5 college GPA who already are working in the system in non-teaching positions to pursue certification via the district's TAPP program. "We call it 'Support Staff To Teachers.' They have already committed to the system, so often we'll seek them out. We call them in and talk to them about teaching, about the salary increase, about the legacy they will leave behind." Last year, the first year, that particular effort produced 25 new teachers.
Clayton also makes use of a $53-million incentive program that helps pay generous stipends – $3,000 for veteran returning teachers and as much as $10,000 for hard-to-fill positions in special education or high school math. The program, which was passed by the county's board of education in January 2016, also offers childcare discounts, recruitment stipends and a relocation allowance, as well as recognition for employee longevity and perfect attendance.
The short-term tactics and available programs can help, but most educators see a need for long-term changes – things that aren't likely to happen overnight: primarily more resources and improved working conditions.
Professional development is on most educators' lists, as is a chance to be heard. "We've got to give teachers an opportunity for growth, meaningful growth," says Magill, "with collaboration across grade levels and within grade levels. We've got to treat them as teacher-leaders in the schoolhouse, in the district and in the community."
---
Passion, Purpose
Significantly, even as educators are listing the obstacles and the difficulties they face, they uniformly convey the real sense that what they do is important – and that they want the opportunity to do it well.
UNG's Ayres says she and her colleagues spend a lot of time communicating to their students the inherent satisfaction in teaching. "It's difficult, it's demanding, but there's a tremendous amount of joy."
Clayton's Hendrix puts it this way: "We welcome individuals who love children, who have a passion for teaching, who are resilient and who believe poverty is unfair. We believe children who want to better their lives stand the best chance of doing that in school. We need good people to help us save lives."
---
Special Education Needs
Statewide, the shortage of special education teachers stands out as particularly acute, and retention is a real problem. Gwinnett County Associate School Superintendent Frances Davis says resolving that dilemma will take concerted effort.
"We have to look at the job, the duties and responsibilities and how the work of those teachers is structured. How can we organize the work that teachers feel they can do within the time frame allotted and have some sense of accomplishment?"
The wide variety of physical, cognitive and emotional needs of the students special education teachers serve makes it a very difficult job, even for those who love their work.
"There is more sense of fear of litigation in special education," Davis says. "There is an abundance of documentation and an abundance of paperwork that has to be done, a larger number of meetings and large amounts of assessment. The duties and responsibilities of special education teachers, along with fear of litigation and all the advocacy concerns and issues – the inquiries from advocacy groups and lawyers – have driven fear into the hearts of many teachers." That fear, she says, can have a chilling effect on the work they do.
"There is a great deal of turnover," she says, "and the problem has only grown in intensity." Universities are not graduating a sufficient number of teachers who are certified in those areas.
"How are we going to find enough teachers for the districts in Georgia?"
For starters, she believes more incentives to attract teachers are crucial, and that there should be a guaranteed rotation for those in the field.
"There really has to be a total overhaul," Davis says. – Susan Percy