Sustainable Georgia: Go For It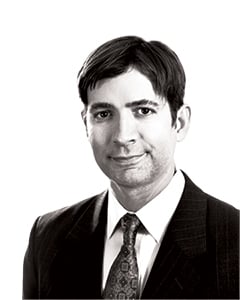 Next month, voters in Fulton County and Atlanta will have the opportunity to make a choice that could have a positive impact on life not just in that region, but across Georgia. It's a chance to move transportation and transit into the 21st century and give people all over the state different ways to travel to and through the state capital.
A yes vote for the T-SPLOST (Transportation Special Purpose Local Option Sales Tax), a tax supported by city, county, civic and business leaders from one end of Fulton to the other, is a vote for sustainability. It would move us to a cleaner, safer and healthier culture and away from one in which transportation alternatives are discouraged.
It's also a vote for walkability – the BeltLine and other trail and greenway projects would be funded from the T-SPLOST. Other cities are getting ahead of us in their walkability investments. We're in danger of looking out-of-date and unprofessional.
The transportation bill that passed in 2015 removed the ban on Georgia counties seeking to add sales taxes to make transportation investments, without first going to the Legislature. That means Fulton can for the first time seek a penny tax – or in this case three-quarters of a penny – to improve its infrastructure without sacrificing the penny the county already pays for MARTA, which hasn't been enough to fund its operations and maintenance over the last 30 years as the region has swelled to 5.7 million people. This deficit in funding and a lack of state investment has cost us oodles of federal money we could have leveraged through the years, leaving us stuck with a bare-bones system as well as an anti-transit culture that seemed entrenched until recently.
The turnaround – fiscally and service-wise – at MARTA under GM and CEO Keith Parker has been remarkable and has coincided with other turnarounds at the Georgia Department of Transportation and in state leadership attitudes toward transit. The U.S. DOT has noticed, awarding Atlanta some $75 million in Tiger grants for various transportation projects. Atlanta also passed a $250-million infrastructure bond referendum that is managed by Renew Atlanta, the city's infrastructure bond program. Atlanta Mayor Kasim Reed said these investments will drive the city's population to 1 million people, or more than twice as many as there are now, causing a de-sprawling effect.
The timing is right for the reboot of transportation. According to the Atlanta Regional Commission, Metro Atlanta will add 2.5 million people, equivalent to the current population of Charlotte, N.C.'s metropolitan area, over the next 25 years.
These projections may seem daunting to those who don't remember the runaway growth the metro area had in the '90s, which happened mostly in the suburbs but was also felt in town where most people worked. We didn't get in front of it then, but we can get in front of the growth now.
What goes for Atlanta goes for other cities in the state, too. In fact, the cultural shift is already happening in places like Columbus, which is seeing benefits from its T-SPLOST, passed in 2012, and is pursuing passenger rail to Atlanta.
The T-SPLOST in Atlanta will also be a boon for tourists – and locals – giving them more options for getting to some of the more popular spots in town. More than 1.3 million people hit the Eastside Trail of the Atlanta BeltLine in 2015. The BeltLine estimates generation of 30,000 permanent jobs and has already sparked $3 billion in investment. Expect more greenspaces and trails from Buckhead in the north of the city to the Georgia World Congress Center to the Westside's Bellwood Quarry, setting visitors and their wallets free to roam the city.
Fulton County's T-SPLOST vote, which covers all of the county except for the city of Atlanta, is for three-quarters of one penny and would raise $569 million over five years. Voters in the city of Atlanta have two taxes to consider. One is a half-cent for MARTA and transit in general, which could bring in an estimated $300 million over five years. The other is .4 cents for other transportation, which could bring in more than $60 million a year – big money for a region that has been starving for infrastructure love for decades.
The ROI from a yes vote next month will be felt from Dalton to Brunswick, in tandem with state investments to streamline freight and reconnect cities. Georgia would move from zero to 60 with the best recent track record on transportation projects that we've ever had.
This vote can be a win for our capital city, the metro area and the state. Go for it!