Georgia View: When Opportunity Knocks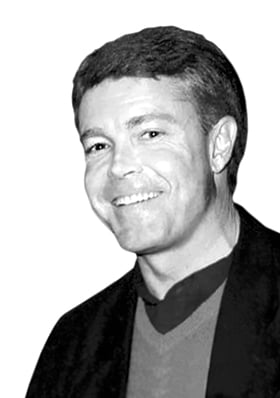 Among Georgia's 182 public school systems, there are a wide range of outcomes. Each system receives the same state funding of $8,400 per student per year, roughly two-thirds of Georgia's entire annual budget.
Local property and sale tax revenues, private PTAs and booster organizations also contribute to significant differences in per-scholar dollars across the state. And while spending levels do matter, those spending the most often do not deliver the best educational outcomes. In fact, some of the consistently highest performing school systems come from the smallest districts, including Pierce County and the cities of Bremen, Decatur and Jefferson, all with top 10 test score rankings.
Using the College and Career Ready Performance Index (CCRPI), a key accountability measure of the Georgia Department of Education, the governor's office has identified 6 percent, or 127 out of Georgia's 2,089 public schools, that have received an "F" rating for at least three consecutive years. A disproportionate number of these schools are in either economically disadvantaged communities or in urban areas with a large majority-minority population.
Add to those realities the fact that as our most talented educators and principals gain choice and privilege with seniority, they often select assignment to higher performing schools in their communities.
So, on Nov. 8, there will be a Constitutional Amendment on the ballot to create an Opportunity School District (OSD) as an effort to help these poorly performing schools. If enough people vote for the amendment, the OSD would become an operational unit of the Office of Student Achievement and report directly to the governor.
The district would have its own superintendent, who would be appointed by the governor and confirmed by the state Senate. It would also have the same powers and authorities as other Georgia local education agencies or school authorities. It's a shift in power that's the focus of much debate.
Gov. Nathan Deal, and his wife, First Lady Sandra Deal, a career educator, are committed to giving children with the least opportunity a chance, and offering, via the state, a hand up to schools that are persistently struggling. Under the OSD, the state could step in and form a charter school or take over the operations of a school after three years as a failing school. The OSD would take on no more than 20 schools per year and manage no more than 100 OSD-eligible schools at any given time.
A school or system would remain under OSD supervision for five years, or for an OSD charter school for the term of the charter. However if the school improves and for three consecutive years does not receive an "F" on the CCRPI index, then it may return to local control. If the same occurs within an OSD charter school, it will continue operating under the authority of the State Charter Schools Commission. So the "opportunity" of assistance has a mandate, a time frame and an end date.
In more than 100 Georgia counties, the school system is the largest employer. Without placing undue blame on teachers, educators are afforded more protections from firing or being reassigned than the students in their charge. Having a daughter and ex-wife who are both educators, I learned some time ago of the critical role a school principal plays. Just as a fish rots from the head down, there are hundreds of principals across Georgia whose performance calls for bringing in some fresh fish.
Since he's finishing up his second term, Deal can't seek re-election. Even if he could, counties such as Clayton, DeKalb and much of Fulton (City of Atlanta Schools) have been less than fertile ground for GOP political support. If the governor is not creating the OSD for the benefit of students stuck in non-performing schools, just what could be the reward for expending so much political capital?
I learned in kindergarten to not look a gift horse in the mouth, and when opportunity knocks, to answer the door. If you decide later that the direction was wrong, reverse course.
There are more than 2,000 public schools in Georgia, and the state is offering to improve performance in up to 100 of the most challenged. I can't understand why communities that can't muster the resources on their own would not want to accept this offer.