Business Casual: Judging The Judges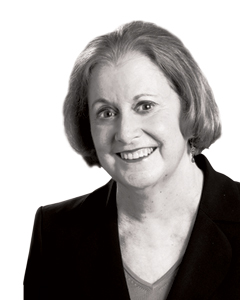 It's not the plot of an old Hollywood B-movie, but it could be – perhaps with the title Judges Behaving Badly.
In Fannin County last summer, Judge Brenda Weaver went after a journalist seeking public documents. In a subsequent hearing, in Pickens County, a visiting Gwinnett County judge, Richard Winegarden, challenged reporters' right to be present in an open courtroom.
There are other examples of Georgia judges exhibiting troubling behavior – Rome Judge Bryant Denham Jr.'s profane courtroom exchange with a defendant comes to mind – but Weaver's and Winegarden's actions threaten the public's right to know how its business is conducted. And that's serious stuff.
Theirs is a long story with many twists and turns.
In Fannin, Mark Thomason, publisher of the weekly Fannin Focus, and his attorney, Russell Stookey, were indicted, arrested and jailed on felony charges after they filed an open records request, under Georgia's Open Records Act, to obtain copies of checks drawn on public bank accounts.
The wording of their request indicated they believed the checks may have been "cashed illegally" rather than properly deposited. This led Weaver, the Appalachian Judicial Circuit chief judge, to prevail on District Attorney Alison Sosebee to seek charges – among them, identity theft. (News reports say Weaver worried that bank information on the checks could be compromised.) Both Thomason and Stookey spent a night in jail.
Thomason, a journalistic gadfly who seems to have ruffled a few feathers in his career, sought the bank records as he was pursuing a story about the public funds used to pay attorney's fees for a court reporter, who is an independent contractor, not a public employee. Judge Weaver had been involved in an earlier legal wrangle with Thomason when he was attempting to get audiotapes from a proceeding to investigate charges that yet another judge, now retired, and others in court had used a racial slur to refer to a defendant.
The journalist's jailing, first reported by The Atlanta Journal-Constitution's Rhonda Cook and well covered in subsequent stories in the AJC, the Daily Report, the Chattanooga Times Free Press and others, quickly became a national story.
The judge and the D.A. were sharply criticized by journalists, lawyers and others who take the First Amendment seriously and saw the charges as retaliation for an open records request.
A quartet of media organizations – The Georgia First Amendment Foundation, the Georgia Chapter of the Society for Professional Journalists (SPJ), the Atlanta Press Club and the Georgia Press Association – called for the charges to be dropped. The SPJ filed a formal complaint against Judge Weaver with the state's Judicial Qualifications Commission, charged with investigating ethics complaints against judges. But that presented a problem: Judge Weaver was chair of the JQC.
And the commission has been making headlines of its own. The former chair, attorney Lester Tate, resigned in April, unhappy with legislative changes made to the commission. In August, the commission's executive director, attorney Mark Dehler, resigned after barely a year in the position. Shortly thereafter, Judge Weaver followed suit and resigned as chair.
Meanwhile, in Fannin, the D.A. dropped charges against Thomason and Stookey. (A letter from Weaver attached to the dismissal papers indicated she had had second thoughts about the charges.) But there's more. At a court hearing on the motion to dismiss the charges (necessitated because Stookey actually wanted a trial), Judge Winegarden, who was presiding because local judges had recused themselves, added to the judicial melodrama.
The AJC and the Daily Report recounted the unorthodox and undoubtedly improper treatment of reporters there to cover the proceedings. First, they were kept in the basement away from the courtroom until after the hearing started. Once inside the courtroom, they were asked by Winegarden to state their name, media affiliation and intentions. Most unusually, the judge asked prosecution and defense lawyers if they objected to the reporters' presence.
Ultimately, all the felony charges against Thomason and Stookey were dismissed. And not a minute too soon.
To be clear, every citizen, reporter or not, has a right to attend a trial or hearing in open court. Just as every citizen, reporter or not, has the right to file an open records request when access to public documents is denied. It has nothing to do with whether the request offends someone's sensibilities or whether the requester is affable or annoying, but it has everything to do with making sure the sun shines brightly into all the crannies and corners of government.