Barnsley Resort expansion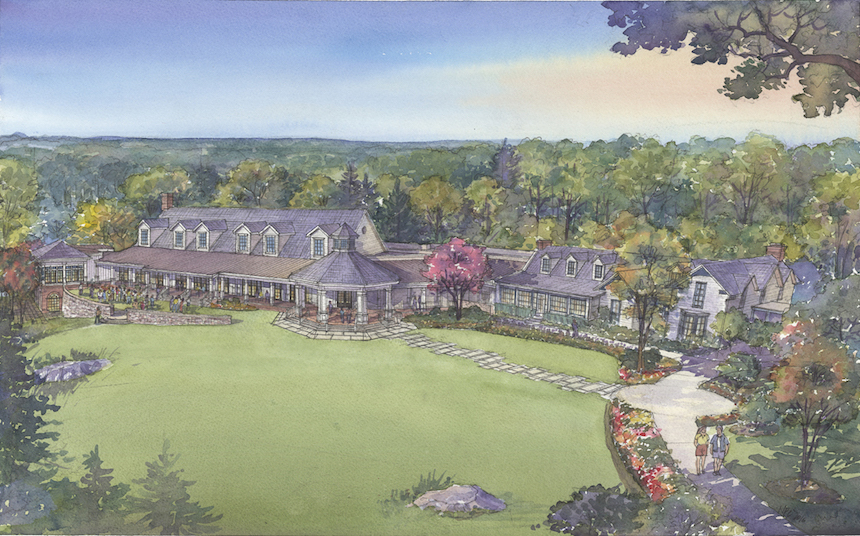 Economic development is coming to Adairsville in Northwest Georgia in the form of a new inn and conference center at upscale, award-winning Barnsley Resort. It's the first expansion at the resort since it opened in 1999.
The Inn at Barnsley Resort will grow the resort's offerings by 54 rooms, for a total of 150 rooms when the expansion is complete next fall. The new Georgian Hall Conference Center will offer 19,000 square feet of indoor and outdoor space for corporate meetings, weddings and events. The project will also create a minimum of 100 new jobs.
"We are thrilled to expand the offerings at Barnsley Resort to meet a frequent request of our guests and clients," said Matthew Saul on behalf of the resort ownership, in a press release. "We will maintain the intimate, exclusive feel that makes Barnsley Resort so special while being able to accommodate a broader range of corporate groups and social events."
The new facilities will complement Barnsley's beautiful gardens, old-world charm, fine dining, historic ruins, luxurious accommodations and on-site Fairy Godmother, who can make all of your dreams come true.
The construction, design and architect firms are Atlanta-based companies. Cooper Carry is the architect for both buildings, with interior design by Kent Interior Design. Construction services are provided by Choate Construction Co.
Rendering of the new Georgian Hall courtesy of Barnsley Resort.