Making music in Macon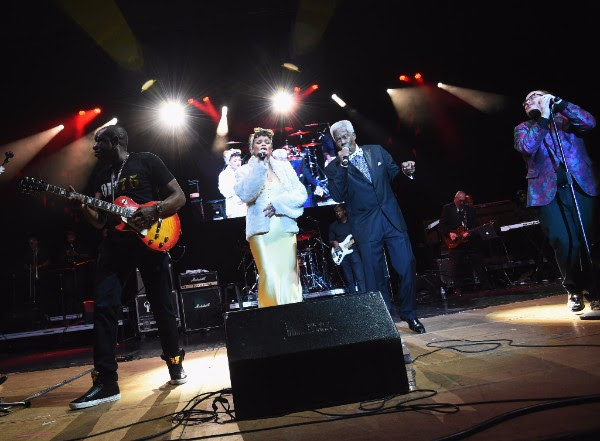 Macon's rich and diverse musical heritage — from the Allman Brothers to Otis Redding to Rolling Stones piano/keyboard player and background vocalist Chuck Leavell — is seeing a surge of interest with the recent installation of a dozen plaques around town marking the influence of a variety of musicians. The plaques, known as the Historic Macon Music Registry, tell the story of Macon's contributions to American music. The Historic Macon Foundation installed the plaques with the support from the Charles Cox Family Trust of the Community Foundation of Central Georgia.
The first plaques and their locations in Macon are:
Capricorn Studio (540 MLK Jr. Blvd.)
Douglass Theatre (355 MLK Jr. Blvd.)
City Auditorium (415 First St.)
Tic Toc (409 MLK Jr. Blvd.)
Le Bistro (562 Mulberry Street Ln.)
Grant's Lounge (576 Poplar St.)
H&H Restaurant (807 Forsyth St.)
Robert McDuffie Center for Strings (315 College St.)
Professional Building (830 Mulberry St.)
Reverend Pearly Brown (Dunlap Park, at the intersection of Cherry St. and Third St.)
Andersen's Jewelers (361 Second St.)
Rookery (543 Cherry St.)
One of the musicians who helped put Macon on the map was Otis Redding, who would have been 75 on Sept. 9, 2016. To celebrate his birthday — and the continuing impact he has on Middle Georgia, the Otis Redding Foundation sponsored a series of events including:
Since its inception in 2007, the Otis Redding Foundation has focused on inspiring and empowering young people through educational programs in the arts and humanities. The foundation's latest success in this area is the new DREAM Academy in Macon, an arts-integrated public charter school designed to educate and empower students to reach their full potential through the blending of music, the arts, and academics. The academy is scheduled to open as a K-6 school in August 2017, and expand by a grade level each year until it reaches grade 12.
Photo of Grammy-nominated singer/songwriter Andra Day courtesy of the Otis Redding Foundation