Sun Dial's Power Lunch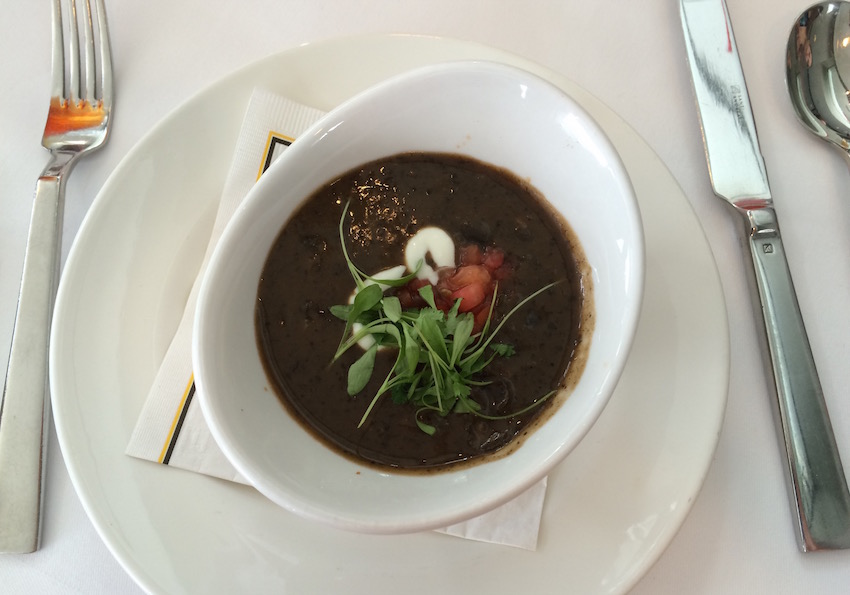 Looking for a downtown Atlanta lunch spot that impresses without breaking the budget? The Sun Dial Restaurant, Bar and View, high atop the Westin Peachtree Plaza, with its recently renovated interior and brand-new Power Lunch menu could be your place.
OpenTable recently named the Sun Dial, with its 360 degree, rotating view of Atlanta from 72 floors up, as one of the most scenic restaurants in the country. And if you don't happen to like what you're looking at one minute, sit back, take bite of your lunch, then look out the window again. The view will have changed. In the time it takes to enjoy your Power Lunch – $25 for an appetizer, entrée and drink – and get on with your business meeting, you can see the entire city.
The restaurant's Power Lunch is a new effort by the Sun Dial to help streamline the business lunch process at a more approachable price point. The menu will change seasonally, says Brad Schoknect, director of restaurants and bars. But the emphasis will remain on fresh food and good service. "The part that I live for," he says, "which is the service aspect, most people are like, let's just get ordered so we can get down to business. [This menu] helps speed that process along. All items are quick to make. That way we can get people in, get them fed and let them take care of business."
Photo at top of black bean soup.