Sustainable Georgia: The Dark Side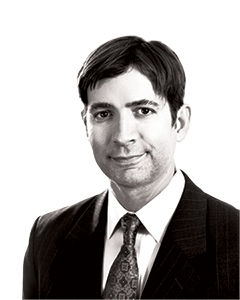 We've heard a lot lately about world trade, the effects of globalization on our society and the United States' greater role in the world – a lot of shrugging and eye rolling, a lot of populist isolationism.
Unlike some patches of the country, Georgia has transitioned from traditional to advanced manufacturing – whether carpet or car parts, local or foreign companies. Some agriculture and textile job losses remain unfilled, but our blue-collar ranks have swelled with logistics and infrastructure work, similarly centered around our growing position in world trade.
To say Georgia would be hurt by less free trade is an understatement. If anything, most people are banking on increasing exports out of Savannah and Brunswick, not decreasing them. Same goes for other coastal states – ours are not the only ports growing from world trade.
That doesn't mean there aren't darker sides to world trade. Outsourced jobs may be a sticking point on the campaign trail this year, but there is an even greater humanitarian problem – human trafficking.
Human trafficking has unfortunately grown as a byproduct of world trade, and we feel it in Georgia. Furthermore, state and federal immigration policies are pushing a lot of people into human slavery (sex trade, child labor or sweatshop workers); it's a problem that will only accelerate with the advent of climate change. There is going to be a lot more migration as the world heats up, and walls won't stop it.
Our 2016 Georgian of the Year Attorney General Sam Olens has helped lead the fight against human trafficking here in Georgia. I heard more about the issue recently when Susan Coppedge, ambassador at large to monitor and combat trafficking in persons and senior advisor to the U.S. secretary of state, and Assistant Georgia Attorney General Camila Wright spoke to the Atlanta Council on International Relations at the City Club of Buckhead.
Ambassador Coppedge noted that Georgia is "one of the first states to recognize the problem and do something about it." The world has made strides as well, with more than 165 countries ratifying the U.N. Protocol to Prevent, Suppress and Punish Trafficking in Persons, Especially Women and Children, which originally went into effect in 2003. Now that it's easier to prosecute those doing the trafficking, "we have to stop blaming the victim," she said.
Young girls are the most vulnerable to human trafficking, and there are not enough shelters for adults and young adult victims. Wright says most girls trafficked in Georgia are aged 12 to 14; you can spot them in hotels: four or five women with one man avoiding eye contact.
"We have to fight the demand, too," Wright says. "Many [buyers] in Georgia are 30- to 40-year-old men in committed relationships, and many are in the suburbs." There are also links in the supply chain of everyday products – from dog food to fish to diamonds and textiles – to human slavery organizations. Check slaveryfootprint.org and Georgia's "Not Buying It" (streetgrace.org/notbuyingit) to avoid such products. Companies like Delta Air Lines and Coca-Cola have joined the Global Business Coalition Against Human Trafficking. An app, Free World, checks human trafficking connections to any product.
"We need a law like California's Transparency in Supply Chains Act," says Coppedge. But for now, look for Senate Resolution 7 on November's ballot. It would allow for additional penalties to be applied to those found guilty of trafficking, prostitution and related crimes and to use those funds to establish a Safe Harbor Fund for survivors. (Senate Resolution 7 would strengthen the penalties established by Senate Bill 8, the Safe Harbor/ Rachel's Law Act, which Gov. Deal signed into law in 2015.)
Parents bear additional responsibility. While victims are often runaways and "throwaways" (abandoned by their families), "more and more are coming from safe homes," said Wright. "They are not hard to seduce online, and this proportion of victims is increasing."
Georgia's position as a world hub is only one reason why we need to be vigilant in reporting what we may at first believe is "someone else's problem." If you see anything, Coppedge suggests that it's better to call 911 immediately than use the national hotline (888.373.7888 or text "Help" to 233-733), which is mainly for victims. Learn more about November's referendum at Safeharboryes.com.
Kudos to our attorney general and ambassador for bringing attention to a difficult subject for Georgia. If we're to thrive as a world center, we must face global challenges, however politically unpopular. The courage to do so is what makes the difference between a leader and a demagogue.