USG Chancellor retiring; interim named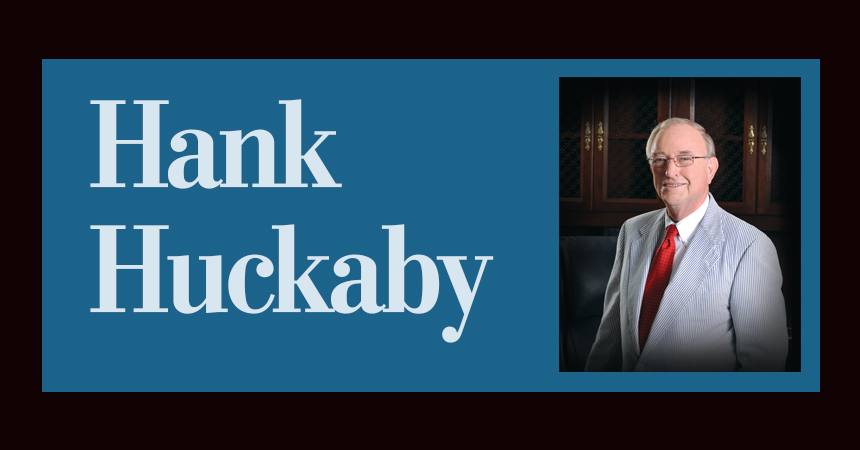 University System of Georgia Chancellor Hank Huckaby will retire at the end of 2016, and now a new interim chancellor has been named. Huckaby has overseen the state's public colleges and universities since July 2011 and was named Georgia Trend's Georgian of the Year in 2015.
"The University System is one of the great strengths of Georgia," Huckaby said in a press release announcing his retirement, "and I am grateful to have been able to serve with the faculty and staff who bring it to life every day to serve our students."
When Huckaby assumed the role of chancellor, the University System included 35 institutions and served 298,510 students. Through a series of consolidations on his watch, the system now comprises 29 colleges and universities that serve 318,164 students.
Accomplishments under his leadership include:
Increasing the number of graduates: In 2011, the USG graduated 54,855 students. In 2016, the system graduated 62,545 students, a 14 percent increase.
Consolidating institutions to better serve students and the state: Since 2011, the USG has reduced the number of institutions from 35 to 29 and reinvested the savings into programs and expanded academic courses for students. The consolidations completed so far have redirected an estimated $19.6 million from administrative costs to student programs and support services.
Launching a system-wide campus safety initiative that includes training and centralized implementation and oversight of campus safety policies, procedures and requirements.
Expanding the use of free textbooks to help keep costs down for students. USG students saved approximately $16.5 million in textbook costs during the 2015-2016 academic year. The system was recognized by Rice University-based publisher OpenStax for saving its students the most money of any school or school system on textbooks last year.
The USG has also named an interim successor to Huckaby. Steve Wrigley has served as executive vice chancellor of administration for the USG since 2011. He will assume his new role as interim chancellor on Jan. 1, 2017.
"Steve has demonstrated proven, trusted leadership throughout his 18 years of service to the University System, clearly acting in the best interest of our institutions, students, faculty and staff," said USG Board of Regents Chair Kessel Stelling. "The board has a full agenda ahead of us, and Hank, Steve and I will begin work immediately on the transition to keep our momentum."
As executive vice chancellor of administration, Wrigley oversees the day-to-day operations of the system's budget, facilities, IT services, human resources, legal affairs and strategic planning units.
"Each of our institutions plays a critical role in the University System," Wrigley said, "and I look forward to working with our faculty and staff in continuing to advance how we serve our students."
For more on Hank Huckaby and his accomplishments while USG Chancellor, check out "Higher Education, Higher Stakes."
Photo of Hank Huckaby courtesy of Jennifer Stalcup.