Remembering Jack Davis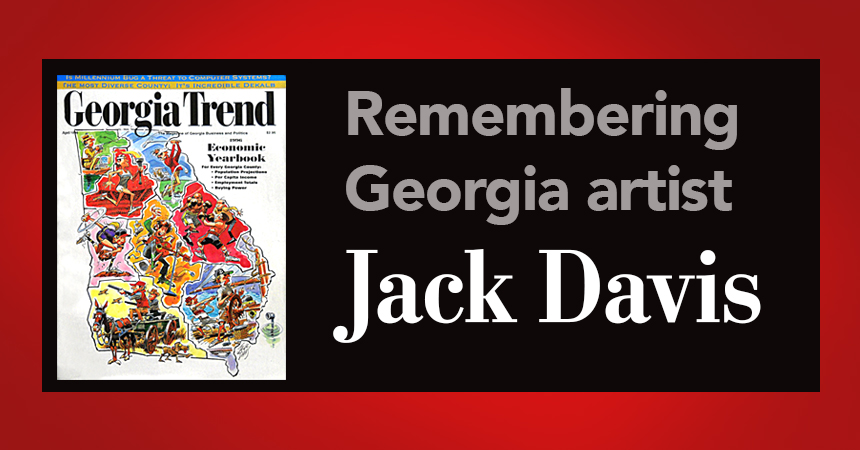 Georgia lost an illustration legend when Jack Davis passed away last month at the age of 91. Davis was born in Atlanta and lived most of his life in St. Simons. He was well known to Georgians as the illustrator for the University of Georgia Bulldogs during their heyday in the '80s, but is better known to the world as one of the original illustrators for Mad magazine.
While Mad is still going strong, those early issues put out by men known as the "Usual Gang of Idiots," are considered fine art by many today.
Davis was a close friend to former Georgia Trend publisher Millard Grimes and did many wonderful illustrations for the magazine, including the covers seen here. Several volumes of his work have recently been compiled and published in hardback by Fantagraphics. Davis is survived by his wife Dena, daughter Katie Davis Lloyd, son Jack Davis III and two grandchildren. We regret his loss and salute a man who added so much life to our pages.