Historic Banning Mills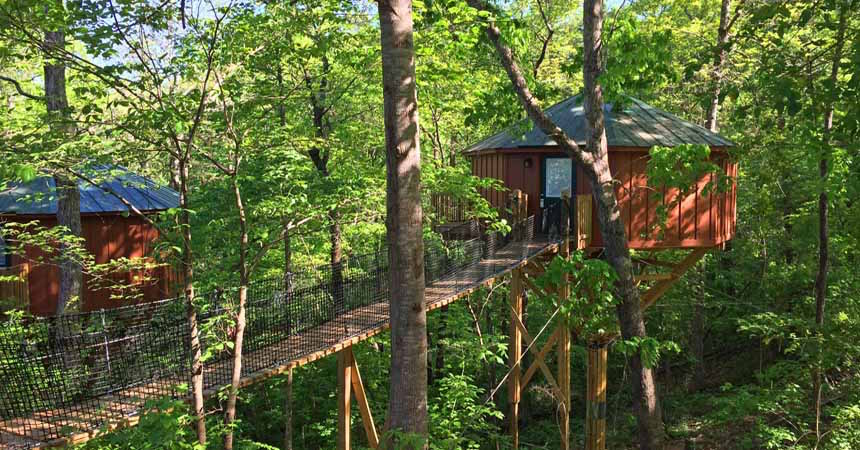 I know, the phrase 'fun for the whole family,' is seriously overused in advertising and promoting activities and tourism, but sometimes it's just the phrase that fits. What else would you call a spot that offers adventure, relaxation, chef-prepared meals, a variety of lodging options, even a ghost town to explore, all in one place?
Historic Banning Mills in Whitesburg, Ga., about 45 minutes west of Atlanta, is the spot. Kids and adults with adventurous souls can try zip lines, the Guiness-certified world's tallest freestanding climbing wall, an eco-canopy tour or even more mundane adventures like kayaking, paddleboarding, fishing, hiking, swimming and miniature golf. Once you've worn yourself out, relax at the spa or in your tree house room in Tree House Village, while the chef prepares dinner.
Banning Mills offers more than adventure. The nonprofit, 501(c)(3) retreat is also a conservancy site, with 1,500 wooded acres along the Snake Creek gorge. It's perfect for corporate retreats, family reunions or a romantic weekend away. And it's right here in Georgia.
Historic Banning Mills is proof that 'fun for the whole family' still exists.
Featured photo, Tree House Village. All photos courtesy of Historic Banning Mills.