A magic red carpet ride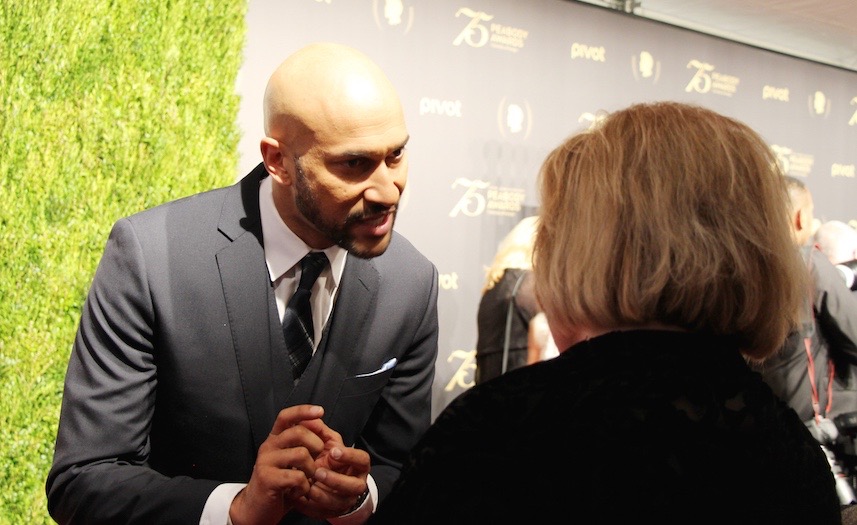 Georgia Trend was in New York last spring when the Peabody Awards, given by the University of Georgia's Grady College of Journalism and Mass Communication, were presented. The coveted awards honor "stories that matter" and recognize achievement in electronic media – journalism, documentaries and entertainment. This year's celebration marked the 75th anniversary of the Peabodys.
Editor-At-Large Susan Percy, wearing non-sensible shoes, bravely faced down the elements (rain and unseasonably cool temperatures) to interview honorees and participants on the red carpet. Among those she caught up with were host Keegan-Michael Key, half of the Peabody-winning comedy team Key and Peele; Jeffrey P. Jones, Peabody director and Grady professor; and Brendan Keefe, chief investigative reporter for Atlanta's 11Alive News, who won an award this year for reports on a troubled 911 system.
Other honorees included Jon Stewart, David Letterman, Stanley Nelson and Aziz Ansari. Look for more on Georgia's impact on the entertainment industry through the Peabody Awards in the upcoming September issue.
Featured photo of Susan Percy interviewing Peabody Awards host Keegan-Michael Key on the red carpet courtesy of Sarah Freeman/UGA.