Sustainable Georgia: Sister Cities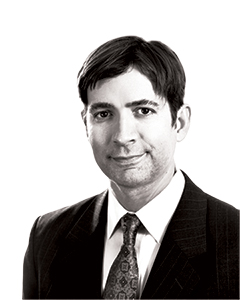 I can still feel the heat from our May LINK trip to Dallas. That place is hot, and it's not just the weather. Their economy is on fire and development is rampant as the recession fades. The region has grown by half a million people since 2010.
LINK trips, sponsored by the Atlanta Regional Commission, have been a powerful tool for Atlanta leaders for 20 years. Each year, the trip gathers about 100 people – government leaders, private developers, lobbyists, elected officials, business folks, nonprofit execs and other stars of the Metro Atlanta leadership ecosystem – for a four-day immersive presentation at a city chosen for its bearing on challenges at home.
If Atlanta has a Texas twin, it's Dallas. The Big D is bigger than Atlanta, with more than twice the people, 1.3 million to our 460,000; and 7 million in metro Dallas to Metro Atlanta's 5.7 million. Beyond that, the cities have so much in common it's uncanny: a nationally renowned music scene, a busy airport, passenger rail and Fortune 500 companies (21 to our 18). Dallas, too, struggles with education and severe poverty, particularly on the south side.
Dallas also has an enviable incentive structure for attracting business that is more than matched by the state, which awards some $19 billion in incentives annually.
In Frisco, a wealthy northern suburb of Dallas, leaders fear they've become a victim of their own success, with challenges accompanying runaway development.
For example, there's the $5 Billion Mile, which includes four mixed-use developments, with $5 billion in capital investment in a 1-mile area. A centerpiece of the area is the new $250-million training center for the Dallas Cowboys. The toll road leading there is being widened from six to eight lanes, but it won't be enough to handle the workforce needed for service jobs here, and no rail is planned, says Jim Gandy, president of the Frisco Economic Development Corporation, and there are no plans for more affordable housing.
Funding for new schools and roads can't match the growth, which is expected to hit more than 300,000 people by 2030; water and air quality are other issues. "We're at 155,000 [people] now … so the majority of our population is not even here yet," says Gandy.
Another problem: "We are now planning the age of build out, when the permits and [impact fees] subside as operating costs to the city go up," says Gandy. "How do you offset that? You have to prepare by promoting Frisco as a destination and rely on tourism. It puts an extra edge on incentives, since we have only two sources of revenue: property tax and sales tax."
In a nearby suburb of Plano, leaders have taken a different track, literally, by bringing in a rail station.
"The station helped us get Toyota North America [and 4,000 jobs]," says city council member David Downs.
"Opponents say Texans won't use it – well guess what, we're bringing in a new population of non-Texans," says Pam Hatcher, president of Haggard Park Neighborhood Association. "Suburbs tend to look the same – this is different, and people are starving for this."
In the Dallas-Fort Worth-Arlington MSA, there are signs of regionalism but also competitiveness with lots of agencies trying to tackle poverty, which persists even in the tony northern areas.
"The wealth gap is not sustainable," says North Richland Hills Mayor Oscar Trevino. "Between 2000 and 2013, poverty grew 41 percent [in Dallas County]. Ninety percent of Dallas Independent School District [DISD] students now qualify for free [or reduced price] lunches. In the county, 75 percent of students are in deeply rooted poverty. This condition is driven by public policy."
"Historic underinvestment in south Dallas prevented this city from participating in the Civil Rights Movement," says Dallas County Judge Clay Jenkins. "The only way to turn it around is massive overinvestment and housing dollars. Systemic racism for multiple generations must be confronted and reversed."
The July sniper attack in Dallas that left five police officers dead only underscores the tension here. But there are strategies afoot to address steep inequality in the region.
The city has a "GrowSouth" initiative to help return middle-class families to the south side and is working to try and re-integrate area schools by economic class. "We can import talent, yes, but we can't export kids that fail," says Todd Williams, executive director for Commit!, a nonprofit organization supporting education in Dallas County.
"We've set 2025 as the goal for training pre-K teachers through our community colleges to close the quality gap," Williams says. "I believe that would solve 85 to 90 percent of our problems – along with reconciling funding streams."
Dallas is also a big believer in charter schools, but they have had challenges. "Charter is not true choice without [busing]," noted Michael Hinojosa, superintendent of DISD and a former Cobb County superintendent. "As far as the early college model, we have to factor [transportation] in. Some systems work with local rail; we go it alone. It is always an issue."
Timothy Bray, director of the Institute for Urban Policy Research at the University of Texas at Dallas, mentions DISD's McKinney High School, which made a big investment in busing and now has a 96 percent graduation rate.
"Our biggest challenge is apathy," says Bill Koehler, education advisor for the Sid Richardson Foundation and former provost of Texas Christian University. "When I ran for [the school board], only 5 percent voted."
Dallas, like Atlanta, has had diverse leadership that includes Ambassador Ron Kirk, who served as the first African-American mayor from 1995 to 2001 and was a close friend of a former Atlanta mayor, the late Maynard Jackson.
"Dallas was obsessed with Atlanta. Y'all were too busy to hate. … We even hired a consultant to tell us how to be like you," Kirk says. "You have the best education infrastructure in the country, especially with black colleges – I can't tell you what an advantage that is. Talent development is our biggest challenge."
It takes a few months to see what shakes out of these LINK trips, but entities that have emerged here following previous trips include the Metropolitan North Georgia Water Planning District, Metro Atlanta Mayors Association (led this year by Palmetto Mayor Clark Boddie) and, within the ARC, the Atlanta Regional Public Art Program, which provides matching funds for art works that celebrate our 10 different jurisdictions while emphasizing regional context.
To me, the biggest take home out of this year's trip was Plano's Public Improvement District (PID). Unlike a Community Improvement District (CID) like we're used to in Cumberland, Perimeter and other metro areas that tax only commercial property, the PID taxes residential property owners as well. This enabled Plano to get a rail station and by extension, a huge global company – Toyota.
There may be other ways Georgians can creatively fund infrastructure and incentives for companies. Without such incentives, we can't really compete with Dallas.
However, ultimately our quality of life will win out, the result of a concerted effort to fight poverty, tap into our hidden workforce of unemployed and underemployed through training and affordability incentives, and more effectively manage land use and transportation infrastructure to meet these needs.
We can thank the ARC for bringing an extra layer of planning and regionalism to our Metro Atlanta community for the last 20 years. Better still, these LINK trips incorporate the spirit of these can-do communities, as well as the lessons they can teach us. Many on the trip commented that this was the most galvanizing LINK trip yet, and it will be exciting to see what solutions emerge from this think tank of local talent.