Sports Desk: An Unforgettable Legend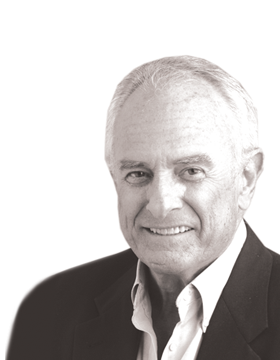 Midway through the baseball season, I'm reminded that the game, perhaps, does not hold sway over the country as it once did. We still love that first sound of the crack of the bat in March, but a July 4th double-header is not what it once was – too many distractions to hold our attention for 18 innings of baseball.
Still, the lore and tradition keep taking us out to the park for peanuts, popcorn and crackerjack. That theme song with the most pedestrian of lyrics still strikes uplifting chords in our lives.
Seasoned fans usually have a historical bent. They remember the celebrated players of yesteryear, from Cobb and Ruth to Aaron and Mays. And, of course, the ageless and colorful Leroy "Satchel " Paige, who spent more than 20 years in the American Negro League before becoming the first African-American pitcher in the MLB's American League in 1948. He was a legend of his time who attracted record crowds wherever he went.
Bill Veeck, the iconoclastic owner of the Cleveland Indians during the 1940s, signed Paige to a major league contract when Satchel was 42 years old, making him the oldest rookie ever in the Big Leagues.
In 1968, Atlanta Braves owner Bill Bartholomay learned that Satchel Paige could earn a major league pension with a contract of less than a year – he only needed 158 days. Atlanta signed Satchel as a trainer, but the team also allowed him to pitch in an exhibition game at the ripe old age of 62 in April 1969.
Satchel retired, in order, Junior Gilliam, Wayne Causey, Ken Boyer, Gil Garrido, Don Drysdale and Hank Aaron, striking out Dodger pitcher Don Drysdale. "If they wouldn't bunt on me, I could pitch nine against them guys," Satchel said.
I got to know Satchel through a chance lunch with baseball exec A. Ray Smith and the Cardinals' Stan Musial in the early '80s. Smith, then owner of the minor league Springfield, Ill., Redbirds, was fond of Satchel and hired him as vice president "to hang around the clubhouse." He wanted the players to become exposed to Satchel's sage advice.
Smith arranged for me to spend a day with Satchel, who pontificated on everything from the day fans stormed the gates when he pitched in Chicago – and subsequently tore off his clothes for souvenirs – to the days in the Negro Leagues, when he would make his infielders sit down on the grass while he struck out the side.
Satchel was ever the showman, which is a reminder that some of his legend includes self-authored embellishment – yet it was harmless and colorful, making him the most unforgettable of unforgettable characters.
Ray Smith said that Branch Rickey of the Brooklyn Dodgers considered Satchel as a player to break the color line in baseball but preferred Jackie Robinson because, among other things, Robinson had a college degree.
Durability was perhaps Satchel's greatest ability. He often pitched nine innings four or five days a week. Playing for Bismarck, N.D., when his team won the National Baseball Congress tournament in seven straight games, Satchel won four of the games and pitched in relief in a fifth game, striking out 60 batters.
On the day of our conversation more than three decades ago, I turned on a tape recorder and Satchel immediately went into overdrive, never pausing for any reason. When we finished and the recording was transcribed, there were 21 double-spaced typed pages.
Satchel was in a good mood that day, but he had reached the point where his bones ached and he had serious stomach issues. He was, nonetheless, as colorful as his widespread image, which had gotten unrelenting traction. He spoke with a seasoned softness. His vernacular was entertaining and insightful. He made a lot of sense owing to his worldly exposure.
He had grown up in Mobile, Ala., and had seen every corner of the country with an introduction to people of all walks of life. He was not formally educated, but when it came to life and its mutabilities, he was expert. He had been around, and his street sense was honed and insightful.
A few months later I was in Kansas City, where he lived out his life. I called his home and asked his wife, Lahoma, if I could come by to see him. I knew he was bedridden and suffering from emphysema and congestive heart failure. I was not surprised when Lahoma met me at the door and said, "Satchel is just not up for a visit." He died a few days later at age 75.
Most of us have Hall of Fame memories when it comes to our exposure in sports. Satchel is prominent in mine, and I often recall that day with him in Springfield, Ill., where Abraham Lincoln rests in peace.