Georgia View: Boon or Boondoggle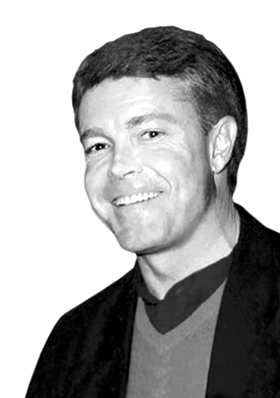 With Georgia's primary and runoff elections behind us and the 2016 general election soon to be decided, political minds are beginning to focus on the 2018 gubernatorial field. One of the hottest topics of that election will likely be transportation planning and traffic challenges.
Among the likeliest candidates to run in 2018 is Georgia's now three-term Lt. Gov. Casey Cagle. Cagle is uttering kind words toward MARTA, possibly considering providing state financial support – MARTA is one of the country's largest transit systems without significant state funding – in exchange for some revisions to MARTA's governance structure.
Cagle can also be heard, more than occasionally, suggesting that a potential silver bullet for downtown Atlanta traffic might be tunneling under Peachtree Street and the downtown connector to move through traffic.
Whatever solutions are proposed for dealing with this byproduct of Metro Atlanta's success, none are simple or inexpensive. As the Georgia Department of Transportation and city and county leaders seek answers, they will want to develop their skills in separating and appreciating the difference between a proposed transit boon and a boondoggle.
Compare the boon of the Atlanta BeltLine with the boondoggle of the Atlanta Streetcar.
Atlanta's partially complete 22-mile BeltLine is already accomplishing something that transportation planners and elected officials should keep in mind: It connects people who want to get somewhere with places they already wanted to go and gives them a very convenient way to get there.
Contrast that with the beautiful, modern, sleek and often-empty Atlanta Streetcars gliding along a 2.7-mile loop from the Sweet Auburn neighborhood to Centennial Olympic Park. Critics are quick to point out that only two trains are now in operation – down from the four originally purchased – and there are multiple stops along the route, so most folks walking at a steady clip can easily outpace the streetcar.
Ridership has dropped significantly since a fare was implemented in January, and revenue is far from covering operating costs, much less recovering capital outlays exceeding $100 million. Perhaps if the streetcar's route connected downtown convention hotels and the Georgia World Congress Center along Andrew Young International Boulevard and through Centennial Olympic Park, things might have been different.
Yet talk is floating around again of high-speed rail connecting Atlanta to Chattanooga, and another from Atlanta to Charlotte as part of the larger proposed Southeast High Speed Rail Corridor Project.
For years, middle Georgia boosters have also suggested high-speed rail connecting Hartsfield-Jackson Atlanta International Airport to Macon or Columbus, or restoring passenger rail service along the corridor from Atlanta to Savannah, where a popular passenger train known as the Nancy Hanks once ran.
Private enterprise completed the Transcontinental Railroad, laying 1,907 miles of track over a six-year period during the late 1800s. That trip required tunneling through mountains and constructing massive wooden rail bridges with spans of as much as 700 feet.
Compare that to plans and funding for the California High-Speed Rail system, the current proving ground for transportation solutions. The long-term plan is to connect San Diego to San Francisco and Sacramento, with approval in 2012 to start phase one. Since then, only pre-construction has been completed on 29 miles between Madera and Fresno. The project is expected to cost $68 billion and requires punching 36 miles of tunnels through the geographically complex and earthquake-prone mountains north of L.A.
Service was to begin in 2022, but that's been pushed back three years already. As of this writing, the first mile of actual rail remains yet to be laid. Even the project's supporters are now openly using the word "boondoggle."
Here at home, completion of the Fall Line Freeway, connecting Augusta and Columbus and running through Macon along the U.S. Highway 80 corridor, has been in the works since the 1980s. Then there's the long-discussed Brain Train, which would provide passenger service between Metro Atlanta and Athens – a natural no-brainer.
Freeing up north Georgia interstates and moving Georgians out of their single-occupancy vehicles will require big plans, big bucks and vision. Expect more talk about cost-efficient options such as dedicated lanes and express buses. Whichever route we take, hang on to your wallets.