Sustainable Georgia: An Olympic Legacy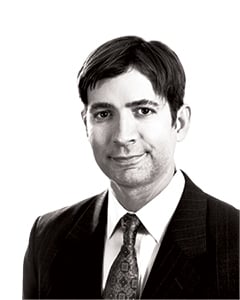 In the 1990s, the transformation of downtown Atlanta in preparation for the 1996 Olympics was one of the most dramatic metamorphoses the city has ever experienced, one that continues to impact how the city tackles the challenges of affordable housing to this day.
At the time, some criticized how the Atlanta Housing Authority (AHA) bulldozed the former Techwood Homes to build the Olympic Village and Centennial Place. The strategy of replacing projects with mixed-income, high-density units was somewhat untested. But it proved successful – AHA has since transformed 16 former public housing projects into master-planned, mixed-use and mixed-income communities, and the concept has also been replicated in other cities. In fact, Centennial Place, which includes residential rental units, with a percentage set aside for low-income families, along with townhomes at different price points, was the first development of its kind in the country.
There are other strategies to help low-income families – land banks, freezing property taxes – but what works about Atlanta's Olympics-era strategy is that it breaks up crime zones. Giving residents a voucher to relocate if they want to and transforming public housing developments into a diverse community of people with different income levels helps break the cycle of poverty and crime.
While these mixed-use developments have been a success, there are still pockets of high poverty and crime in the city, where parks are abandoned, old buildings sit empty and crumbling and dysfunctional housing projects cut residents off from the surrounding community.
And there are stretches of Metro Atlanta that are food deserts – communities where people live more than a mile from the nearest supermarket and do not have access to fresh food – and job deserts, where few businesses are able to survive because nearby residents are cut off infrastructurally (poor transportation) and professionally (little to no financial assistance).
Could the city's efforts to build upon these Olympics-era accomplishments with more workforce housing and transit development help?
In May, the Atlanta City Council passed an ordinance upping affordable housing. Beginning this month, any multi-family home developer that receives public funds or subsidies from a development authority must set aside 15 percent of the units for those making 80 percent of the area's median income of $67,500 ($54,000) or 10 percent of units for lower-income residents (those who make $40,000).
Atlanta already requires 10 percent of units in a project be affordable. The risk of more stringent requirements includes the fact that Fulton and DeKalb counties have no minimum requirement for affordable housing, so developers may wind up going outside the city, causing more sprawl. Pledges to incorporate affordable housing into transit development – such as along the BeltLine (15 percent) and MARTA (20 percent) – are promising, but in the BeltLine's case, not binding.
But is this enough? Sure, market trends are creating more mixed-income projects, and high rises in Perimeter and Midtown Atlanta are locating near MARTA so residents spend less on transportation. But high rent is still an issue in these districts.
What makes one MARTA station more desirable to live near than another gets to an issue that suggests we are missing a critical point – that what we really need is equitable development to stabilize existing neighborhoods. Equitable development seeks to create healthy, vibrant, sustainable – and most importantly, inclusive – communities where everyone can participate in and benefit from decisions that help shape their neighborhoods. It means job creation and small business assistance for existing residents.
Atlanta and other cities across Georgia have a chance to use greenspace and green infrastructure like the BeltLine to encourage equitable development and foster new businesses around these projects, providing employment to residents of affected neighborhoods. In other Georgia cities, there's similar potential to engage impoverished residents and provide equal access to local underutilized greenspaces.
The urban farming trend is one way we can tackle both challenges by providing fresh produce to those living in food deserts and jobs and skill development for residents, who then have potential to establish new businesses and break the cycle of disinvestment. You can already find food from urban farms in the West End at farmers' markets throughout the region.
Solving income inequality – and thereby so many problems with lopsided development, crime, poverty and education – could be the real lasting legacy of the 1996 Olympics. We can still do it.