Georgia's booming film industry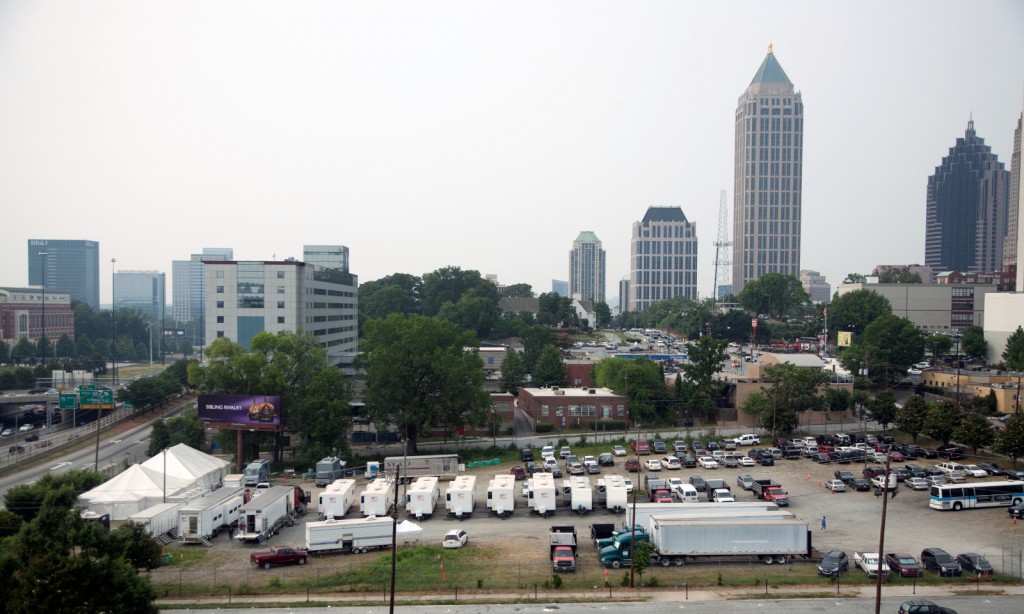 One prominent industry, movie and television production, is becoming more and more Georgia branded.
In the past seven years, more than 120 films have been made here, including major franchises such as The Fast and the Furious and The Hunger Games.
Several towns can thank local productions for helping to revitalize their areas, including Senoia (The Walking Dead TV show) and Juliette (the movie Fried Green Tomatoes). Overall, the film industry has provided about 79,000 jobs and $4 billion in wages, Gov. Nathan Deal said recently.
Lee Thomas, deputy commissioner of the Georgia Film, Music and Digital Entertainment Office at the state Department of Economic Development, says filmmakers used to decide where to shoot based on locations. Now those decisions are based on tax credits, paybacks and other economic incentives. Georgia got in the game by offering up to 30 percent in state tax credits back in 2008, and eight years later the state now has a new moniker, "Y'allywood" (although some prefer "Hollywood of the South").
One way movie and television shows can earn a tax credit is by running a logo as the credits roll at the end of a movie. The logo – a glowing peach – sends a clear message to the audience: Made in Georgia.
Learn more about the impact the film and entertainment industry is having in Georgia in this month's feature "Reaching for the Stars."
Photo of "base camp" for The Three Stooges movie courtesy of the Georgia Department of Economic Development.