Sustainable Georgia: Collecting Water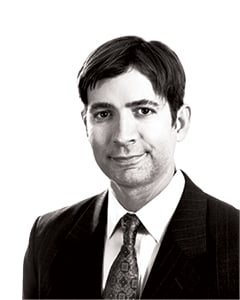 Due to the sheer number of our river miles, outdoor recreation involving streams, lakes and beaches forms one of the cornerstones of our blockbuster tourism industry. Nearly every county can claim scenic waterways – some 15 established water trails are highlighted by the Georgia River Network, with another 17 in the works.
But clean water is vital for more than tourism – as evidenced by the continuing news out of Flint, Mich., and the spectacle of that state utterly failing to provide basic services to residents in a way we are more used to seeing in the Third World.
Closer to home, Georgia lawmakers passed SR 954, which grants easements on state property for the construction, operation and maintenance of facilities, utilities and roads. Initially, it also granted easements under navigable waters of six state waterways in five counties – Stewart, Dougherty, Colquitt, Brooks and Lowndes – to allow for Spectra Energy's proposed 515-mile Sabal Trail natural gas pipeline to travel through Southwest Georgia on its way from Alabama to Florida.
The Environmental Protection Agency voiced its concerns about the pipeline, citing the potential for sinkholes, threats to wetlands and a negative impact on drinking water supplies. Groups like the Georgia Water Coalition opposed the resolution, and it was initially and overwhelmingly rejected by the House. Once it was amended to remove the Sabal Trail easements, however, it passed the House unanimously.
The legislation approaches the issue from a property rights perspective, but in light of Michigan's water woes, one can imagine the pressure legislators must have felt to ensure our water quality. Why put our water supply at risk for out-of-state companies and customers?
For a state as special as Georgia, when it comes to our rivers, the answer is clear: go around us or have a better track record. Fortunately there is a broad coalition of water rights supporters and local citizens who continue to fight out-of-state interests.
For example, Republic Services plans to ship coal ash to Wayne County's Broadhurst Environmental Landfill for disposal. The shipments would threaten 30 acres of wetlands and allow up to 10,000 tons of coal ash and other waste to be brought in daily. Locals are lobbying the U.S. Army Corps of Engineers to deny the permit to build the required rail spur near the wetlands. The effort is ongoing.
This incident, however, should alert lawmakers that voters are paying attention. HB 1028, signed into law in late April by Gov. Deal, requires landfill owners and operators to notify local officials if a contaminant is released that may cause a danger to human health. The bill was crafted in response to water contamination at the same Broadhurst landfill.
Other environmental protection bills considered this session didn't have similar success – including SB 36, which would have strengthened underground water supply protections, and HB 966, which would have provided a buffer along all state waters to control soil erosion and sedimentation.
Sadly the communities in Georgia most affected by bad water are high poverty, minority-dominated populations that also struggle with poor transportation infrastructure. Women in these communities are twice as likely to get sick from bad water. Children and the elderly are also disproportionately affected. Monitoring stations are sporadic and ineffective.
One way to address water concerns would be more cisterns to collect and reuse rainwater, such as the one operated by the Department of Natural Resources/Coastal Resources Division in Brunswick. Based on a recent staff project and annual rainfall estimates along coastal Georgia, more than 30,000 gallons of water could be captured annually from a 1,000-square-foot roof. With stats like that, there's no reason why green infrastructure projects shouldn't be deployed throughout the state's population centers.
Harvesting rainwater for other uses takes a lot of pressure off a region's drinking water supply. With the tri-state water wars gearing up again and five north Georgia reservoir projects on hold due to disputed lower population forecasts for the area, green projects like these could be a solution.
If we are serious about protecting the drinking water quality for our residents, we must stay in front of these issues now and continue to hold our ground. And that includes taking care of our own infrastructure to minimize our impact on surrounding states.
Some say our successes aren't lauded enough, but we can't forget our challenges – decent water quality for all Georgians being one of them.