Reaching for the Stars
As the entertainment industry booms, more and more people are finding Hollywood-style work right here in the Peach State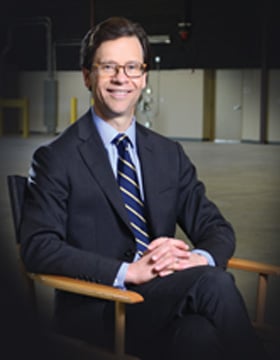 When the book is written about the phenomenal rise of the film and television industry in Georgia, writers and researchers will look back to find the beginnings of that growth.They'll discover a few deep roots – Gone with the Wind (1939), which wasn't filmed here but was birthed here and premiered here with all of the Hollywood hoopla; Deliverance (1972), the movie that may have kept some folks out of the North Georgia Mountains but that put the area on filmmakers' maps; and Forrest Gump (1994), which impressed upon the film world the location possibilities of Savannah – but nothing, really, that would indicate the kudzu-like spread of the industry today.
Until you get to 2008, and the tax incentives the state passed launched the rocket that is today's entertainment industry in Georgia.
The rocket has also fueled several unexpected areas of the economy and the state and, despite having to dodge a close-flying comet or two (like the vetoed HB 757 and occasional rumblings of reducing those tax credits), it's an industry that seems to be here for the long haul.
"In 2007, there was $242 million in economic activity here in Georgia in film and television. In this past fiscal year, we hit $6 billion in economic activity. So that's a 2,500 percent increase in barely eight years," Jeffrey Stepakoff, executive director of the Georgia Film Academy, says. "The effect has been transformative here in Georgia. It's extraordinary."
From Pinewood Studios (think James Bond, Harry Potter) to The Walking Dead to regular Robert De Niro sightings in and around Savannah, more and more high-profile entertainment is being created here. So, who's doing the creating? And is it Georgians, or are folks coming from LA to experience our Southern hospitality before heading back home?
---
Casting Call
The truth is, these days television and film crews are as likely to be filled with out-of-staters as Georgians. But as the industry matures here – think of us as a tweenager – more and more Georgians will be able to find Hollywood-style careers without leaving home. In fact, as the infrastructure has grown, the problem has been the lack of an experienced workforce to keep up with demand, says Lee Thomas, deputy commissioner of the Georgia Film, Music and Digital Entertainment Office at the Georgia Department of Economic Development. But the state is tackling that problem.
"We [the industry] have grown faster certainly than our workforce has grown," Thomas says. "So the start of the Georgia Film Academy is assisting with fast-tracking people into the industry."
The GFA is a collaboration between the University System of Georgia (USG) and the Technical College System of Georgia (TCSG) to meet the needs of production companies looking to hire local.
"To work on set in production in the entertainment industry, you need a very unique and specific set of skills," Stepakoff says. "So [the GFA] is not film history, this is not story structure and screenwriting, the kind of things you might learn in a university environment. Moreover, it's not electric or framing, the kind of thing you might learn in a TCSG environment. It's a unique skill set."
Stepakoff has 30 years in the entertainment industry and academic experience that includes his role as a Kennesaw State University tenured professor, so he knows what he's talking about – and he has the contacts necessary to make sure students are getting the education and training they need not only for that unique skill set, but also to find jobs once they're trained up.
"We have on-staff industry experts who are working vets," he says. "They developed the initial curriculum … in lockstep with industry. It's written by industry professionals, who are working for the Georgia Film Academy, and it's approved by our partners at the USG and TCSG."
The GFA offers a two-course, for-credit program at three schools – Clayton State University, Columbus State University and Gwinnett Technical College – with nearly 200 students enrolled. The program, like the industry it serves, will also be expanding over the next few months to more than 10 institutions around the state, including Kennesaw State University, Georgia College and Savannah Technical College this summer.
Gov. Nathan Deal first announced the GFA in January 2015. Stepakoff was hired last fall and classes began this past January. It's a whirlwind for the often slow-moving world of academia, Stepakoff says, but speed is essential in the fast-moving entertainment world.
"It typically takes quite a while to have courses adopted and curriculum developed in the University System of Georgia environment," he says. "But we're working at the pace of industry."
The academy's first class is "a soup-to-nuts training program, where students are exposed to all the basic production crafts," Stepakoff says.
Those crafts include what's known as "below-the-line" roles: camera operations, electrical, lighting, hair/makeup and wardrobe. On top of that, students learn what he calls the soft skills of working on a set, such as set etiquette and walkie-talkie protocol.
"Students are really qualified to go onto a set after that experience," he says. And, if they pass that class, they're able to enroll in the second course, where they "work in production on a real professional television show or motion picture. This is critical because we know that in order to really begin a career, you need real on-set experience. You need the apprenticeship model. So that's what we're offering."
And they don't just turn you loose after that. The GFA has a workforce office to help graduates find jobs. "We know the jobs that are [available], and we actually help our students get those jobs," he says. "We work with the industry to identify particular jobs, and we're proactive about job placement."
---
Co-stars
Stepakoff may not have said it in so many words, but the implication is there – in the entertainment industry, just as in every other business in the world, it's as much about who you know as what you know. Ray Brown, president of IATSE 479, the local chapter of the International Alliance of Theatrical Stage Employees, Moving Picture Technicians, Artists and Allied Crafts of the United States, its Territories and Canada, agrees – and he'll say it to anybody who walks into the union hall wanting a career in the movies.
You read that sentence correctly. In big-budget feature films and television series, the union is an essential part of the workforce, even in a right-to-work state like Georgia. Production companies and union members around the world operate under a collective bargaining agreement that covers everything from benefits to hours to safety on the job in an industry where the money is huge but the stars in peoples' eyes might be even bigger. The union helps ensure production workers earn a living wage while doing what they love to do.
"Without the union in the motion picture industry, every technician in this business would be working for minimum wage," says Brown. "We all work under a collective bargaining agreement. That collective bargaining agreement is between the motion picture producers and IATSE, and that's re-negotiated every three to four years. Those who work regularly in the business, we have insurance coverage, we have benefits, we have money put into our annuities. None of this happens in the non-union world, none of it."
The union, he stresses, not only provides benefits to members, it also benefits the state. "Now that we have the unions involved, my average [key] grip on my crew [for the STARZ show Survivor's Remorse] are all making between $60,000 and $80,000 a year. They're productive, tax-paying members of our area, the state of Georgia. It creates a huge tax base."
In fact, he says, the number of union members has grown from just over 500 in 2009 to about 3,800 today.
"This [industry] is changing people's lives," he says. "This is absolutely changing people's lives."
Union membership also represents other benefits that can be especially helpful to those just starting out.
"We provide free training to all of our members in every craft – costumes, electric, properties, set dressing, all of the crafts," Brown says. "We train all the time, every month. We put thousands of people through our training classes. We have a full-time education director, full-time assistant education director. We take training and education very seriously at Local 479."
Why is that? Because, like Stepakoff, he wants to see Georgians filling jobs at the growing number of studios and sound stages in the state.
Hektor Stockton, a lighting technician, is one of the Georgians you can find on local sound stages. He's been in the business for more than 15 years and in Georgia since 2010, and he is currently working on Guardians of the Galaxy Vol. 2.
When asked why he moved here from Richmond, Va., he doesn't even hesitate. "Because there are a lot more opportunities to work on actual feature films," he says. "Georgia was gearing up with the tax incentives in place to bring a lot of production work. It was just really blowing up in Georgia, so I moved here to work on more movies. And it's been really great."
You hear stories about people working 16- or 20-hour days for weeks on end on productions, but, he says, that's not the reality – and for that he cites the union and its push for safe working conditions and a living wage.
All of the below-the-line folks work as contractors in the film business, moving from one project to the next – with, they hope, not a whole lot of downtime in between. But it can be tough to break in, says Greg Santoro, who moved here in January from New Orleans.
There, Santoro worked on projects such as the upcoming Matthew McConaughey film Free State of Jones. Louisiana, however, recently capped its film tax credits and suspended its tax credit buyback program for a year, encouraging even more big-budget films – and Santoro – to move to Georgia. Now, Santoro is working a couple of days a week on Survivor's Remorse.
"I haven't had steady work," he says. "I've worked two or three days a week at most. It's been a slow start, but I was expecting that. I'm still meeting people. It's a very big city with a very big film community now."
That said, he wouldn't go back to New Orleans, not with the way he sees the industry growing here, with new local tax credits in Savannah and new studios cropping up everywhere. "A lot of the big companies are coming here. It's just getting bigger and bigger. The [tax] credit is just amazing. It's putting a lot of people to work."
---
The Spinoff
In addition to the work in the industry itself, "there's all kinds of businesses that support the industry," Thomas says. "One of the great things about the film industry is that it touches so many different types of business."
Support businesses that have moved to Georgia include companies like Panavision, which rents camera equipment, Hollywood Rentals, which supplies lighting, along with trucking companies, catering operations and myriad others.
"There are a lot of companies that have worked in the industry for years that are here because of the level of business. Although the shows get the tax credit, these are companies that are here just because we're so busy," Thomas says.
Again, it's not just out-of-staters coming in and taking over the work. Georgia is also growing small businesses that cater to the industry.
"We see a lot of enterprising people create their own businesses to service the industry," Thomas says. "There are a couple of ladies down near Pinewood who created a concierge service to work with that sound stage. We see … a lot of, not large-scale companies, but great businesses for people to support all the business we have."
In addition, other companies have transitioned from more traditional work to the entertainment industry. "I think it's always interesting to see the people who have gone from other industries into this business. This business came in at such an opportune time for the state, during the recession. A lot of people have switched their careers and gotten into the film business out of necessity," Thomas says. "They might have been house builders and all of a sudden they were set builders. I gave a speech at a home builders association, and they were a little bit out of joint because they said they lost all of their good people to the film business when times were rough and now they need them back, and they said they weren't coming back because they made more money in film."
---
The Sequel
While no one seems to think we can continue to grow at this pace, all seem to agree that the business isn't going anywhere soon.
"We have more sound stages coming online this year," Thomas says. "There is Third Rail Studios out in Doraville, at the old GM plant, and also a tremendous complex in Union City where the old Shannon Mall was – Atlanta Metro Studios. When you have that kind of infrastructure, in addition to all of the other sound stages that have been built here, you can certainly accommodate more projects."
It sounds like the industry is dug in to stay, but things can come out of left field to derail it. Before Gov. Nathan Deal vetoed HB 757, the "religious freedom" bill, this spring, Disney, which owns Marvel Entertainment, said they'd pull their productions from Georgia if it became law. And other states are certainly looking at Georgia's success with tax incentives.
It begs the question, is this business built on the hopes and dreams of the starstruck, or will it be around to provide jobs for the next generation?
Thomas thinks it's not going anywhere and points to all of the advantages Georgia offers.
"The great thing about Georgia is that we adopted a plan [for tax incentives], and we stuck to it," she says. "Because of where we lie, the companies that are supplying services to film companies, they're able to supply to North Carolina, Louisiana or Florida from Georgia. They're based out of Georgia, but it still allows them to work in the Southeast.
"Our airport is a huge advantage. Our climate is a huge advantage. We have diverse locations. Georgia can look like a variety of locations, from the mountains to the coastline to the major cities to the small towns," she adds. "So it's all of that, with the crew base and the infrastructure and a great quality of life."