Business Casual: Looking Good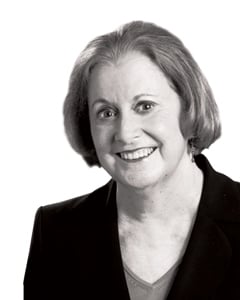 A lot of Georgians were pleased and proud when Gov. Nathan Deal vetoed HB 757, the "religious liberty" legislation that was little more than an excuse to discriminate against members of the LGBT community.
No doubt fueled by the U.S. Supreme Court's decision last summer legalizing same-sex marriage, what started out as a fairly tame, if hardly necessary, "Pastor Protection Bill" morphed into a piece of legislation that would have permitted faith-based organizations to fire gay employees and allowed businesses to refuse service to those who offend the owners' religious beliefs.
The measure was forcefully opposed by the state's business community, including heavy hitters like Delta, Coca-Cola and The Home Depot, as well as the Braves, the Falcons, the Hawks, the NFL and the NCAA, plus plenty of ordinary citizens. It had strong support among religious conservatives.
In announcing his veto, the governor said, "I do not think we have to discriminate against anyone to protect the faith-based community in Georgia." He noted that the measure did not reflect the character of our state or of its people.
Predictably, proponents of the bill made noise about overriding the veto (they didn't have the votes) and promised to come back next year with similar legislation.
Not quite so predictably, some Deal critics – happy to hear of the veto – nonetheless groused that the reasons the governor declined to sign the bill into law were purely economic, that his ties to business and business leaders and fear of corporate reprisals had been his real motivation.
To which I say: "So? If the right thing gets done, does it really matter what the reason is?"
And next question: "What's wrong with protecting the state's economy, when it is in the best interests of its citizens to do so?"
Certainly the film industry, which has blossomed into a $6-billion enterprise in Georgia and made the state third in the country for movie and TV activity, was outspoken in its opposition to HB 757. Some entertainment companies, notably Disney, threatened to abandon the state altogether.
It's pretty generally accepted that business leaders of every stripe are anxious to protect their investment and will speak out on issues that affect the way they do business – everything from taxes to transportation to the social climate in which they operate.
They are not "outsiders" attempting to meddle in state matters. They are part of the state and are entitled to speak their minds.
Personally, I prefer it when they say things I agree with; but their investment and their involvement in Georgia and its communities give them the right to weigh in.
When it is convenient for them, our legislators like to view laws through "job-creating" or "job-killing" lenses, depending on what they are advocating or opposing. The companies that lobbied against HB 757 support a lot of jobs in the state. Their response matters.
In his veto announcement, Deal noted, "Some within the business community who oppose this bill have resorted to withdrawing jobs from our state. I do not respond well to insults or threats. The people of Georgia deserve a leader who will make sound judgments based on solid reasons that are not inflamed by emotion."
If some of those solid reasons have to do with protecting the state's economy and image – good. That is part of a governor's job.
Deal's veto made national news and was the subject of a laudatory editorial in The New York Times. His stature grew in the days following his announcement, as fellow Republican governors in North Carolina and Mississippi signed anti-LGBT legislation that is likely to prove costly to their states.
North Carolina, which has been a formidable economic development competitor, often courting the same corporate expansions or relocations as Georgia, lost a pretty big one when PayPal announced it was cancelling plans to add some 400 jobs in Charlotte.
Georgia is likely to benefit as state economic developers step up recruiting efforts, emphasizing the state's business-friendly stance and rejection of discriminatory legislation.
And, of course, just hours before the May 3 deadline, Gov. Deal vetoed HB 859, the campus carry bill, calling it "highly questionable" that the measure would have increased student safety. Tennessee's governor, rather ineffectually, allowed a similar bill to become law in his state without signing it.
Yes, Georgia and its governor sure are looking good these days.