Georgia writers for summer reading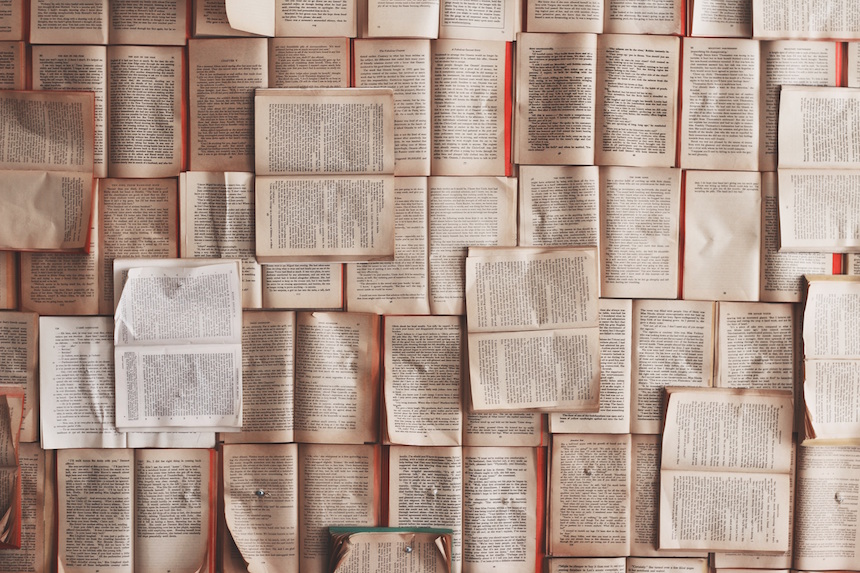 Already thinking about your summer vacation? Trying to decide which books go best with the beach or the mountains or even a trip overseas? Look no further than the authors of the Georgia Writers Hall of Fame. From epics – Margaret Mitchell – to ecology – Janisse Ray – and preaching – MLK – to politics – Jimmy Carter – Georgia has a long and proud literary history that the hall of fame celebrates each year with a new class of inductees.
This year's five new members will be inducted Nov. 5 at the home of the hall, the University of Georgia. As part of this year's events, the Georgia Writers Hall of Fame is encouraging Georgians to read books by the new inductees before the November ceremony.
"Book clubs and individuals responded so favorably to last year's suggested reading initiative that we are again making recommendations to introduce this year's inductees to a wider audience," says Toby Graham, university librarian and associate provost.
The Class of 2016 along with the suggested books are:
Roy Blount Jr., Now, Where Were We?
If you're looking to laugh while on vacation, Blount's book may be a good choice. Blount is a humorist, journalist, sportswriter, poet, novelist, performer, editor, lyricist, lecturer and screenwriter. Not only has he written and performed the spoken word, he's also played with the Rock Bottom Remainders, a band that includes among other authors Dave Barry, Amy Tan and Stephen King.
Now, Where Were We?, first published in 1989, is a collection of poems and essays that tackles such hard-hitting subjects as why Southerners eat dirt and the health benefits of chicken skin.
Brainard Cheney (1900-1990), Lightwood
Looking to know more about how political policy transformed the south in the late 1800s and early 1900s? South Georgia's Cheney might be your guy. His novels address themes of individualism, tradition, anti-industrialism and nature, while demonstrating an often more forward-thinking approach to racial integration and social change.
Set just after the Civil War, Lightwood tells of the struggles between local landowners and Northern investors for control of the wealth that's literally growing on the trees in South Georgia pine forests.
Katharine Du Pre Lumpkin (1897-1988), The Making of a Southerner
In these changing and volatile times, maybe you'd like to read about someone's journey during what was perhaps a similarly unsettled period. Lumpkin, from a prominent Macon family, worked her whole life as a sociologist, activist, teacher and writer to combat economic and racial oppression. Her autobiography, The Making of a Southerner (UGA Press, 1947), chronicles her path from child of the white South to her rejection of racism.
James Alan McPherson, Elbow Room
If you're interested in reading the work of trailblazers, check out short-story writer and critic James Alan McPherson. In 1978, he became the first African-American recipient of the Pulitzer Prize in fiction for his story collection, Elbow Room. And the accolades for this Savannah native just keep coming. He has received a Guggenheim Fellowship, the MacArthur Fellowship, several Pushcart Prizes and has been inducted into the American Academy of Arts and Sciences.
Elbow Room is a collection of 12 short stories that explore race relations with humor and warmth during the 1960s and '70s.
Bill Shipp, Murder at Broad River Bridge
Shipp is smart, funny and unflinchingly honest in his political pronouncements. He was also affiliated with Georgia Trend magazine for decades. If you haven't read this man, who had politicians of all persuasions quaking in their offices when he worked as a writer and editor at the The Atlanta Journal-Constitution and published the political newsletter Bill Shipp's Georgia, you have missed out on political brilliance.
You can make up for it by reading the Hall of Fame recommendation Murder at Broad River Bridge: The Slaying of Lemuel Penn by Members of the Ku Klux Klan (1981), an account of the 1964 murder of a black lieutenant colonel in the army reserves who was shot to death by Athens members of the KKK.
Now that you've got your summer reading material lined up, don't forget the sunscreen.
Photo courtesy of Patrick Tomasso