Mercedes-Benz On A Roll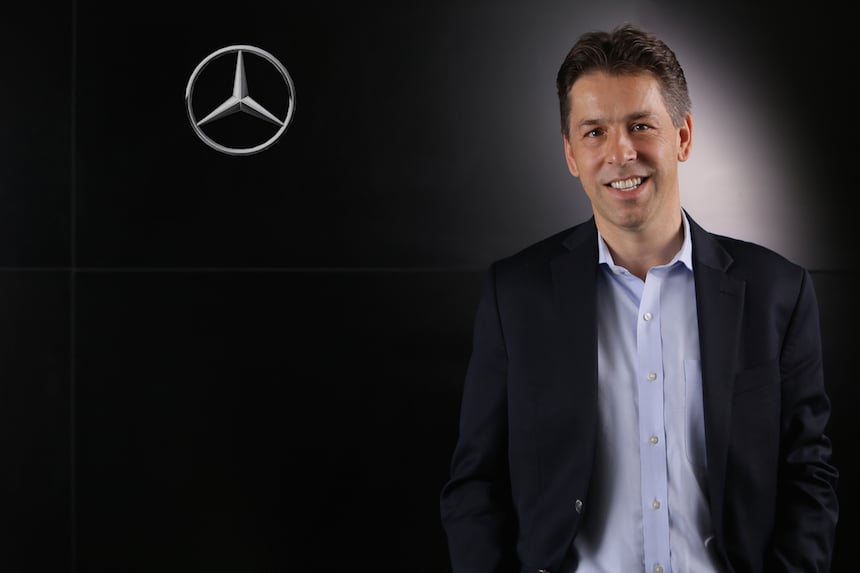 "We had 13,000 applications for 300 jobs" was the answer Dietmar Exler, CEO of Mercedes-Benz USA, gave to a question about whether his company had difficulty filling positions when it moved headquarters from New Jersey to Atlanta last year.
Exler, who became CEO in January, took questions at an Atlanta Press Club Newsmaker Luncheon April 12.
The talent in Atlanta was a major draw for his company. "We liked the talent pool, the first-class colleges here," he said. "We liked the infrastructure – the airport, the connection Delta provides."
Exler says governments here are easy to work with. "It's easy to get an answer. It's not that we get everything we want, but we get a speedy answer."
Since the new Falcons stadium will be named Mercedes-Benz Stadium, Exler was asked about his involvement with the team. "I am regularly involved with the Falcons on Monday mornings," he joked. "I go over every play." Beyond that, he is happy to leave the football to Arthur Blank's AMB Group, now headed by former Mercedes-Benz USA CEO Steve Cannon.
But the automotive company will be involved in revitalization efforts on the Westside, near the new stadium, he said. "We want to be a responsible corporate citizen."
Mercedes-Benz will ultimately employ 1,000 at its new Sandy Springs headquarters.
Photo of Dieter Exler courtesy of MBUSA