Equity and transit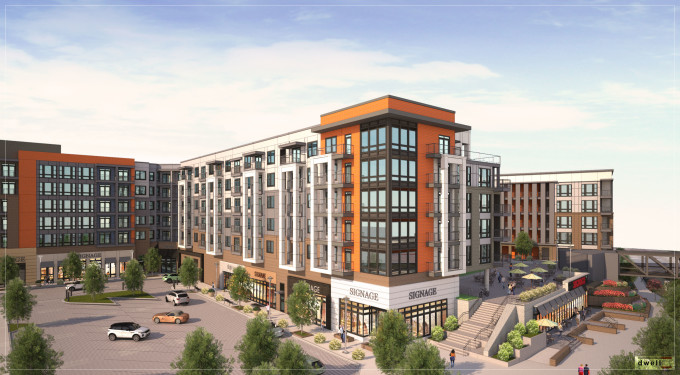 As transit-oriented development (TOD) becomes commonplace enough to get its own acronym, the concept is broadening from the more traditional definition – walkable, mixed-use development within a half-mile of a transit station – to include an equity component. The most recent Atlanta Regional Housing Forum brought this issue out into the open with a discussion on Equitable Transit Oriented Development – which applies an overlay of community needs such as affordable housing and workforce development to traditional TOD.
Discussion participants included Jason Ward, MARTA TOD manager; Dillon Baynes, co-founder and managing partner of Columbia Ventures, a firm focused on residentially anchored mixed-use development; and members of a new group, TransFormation Alliance, created to drive equitable development in Atlanta.
The conversation is important in light of a couple of stats, one from the Brookings Institution: only 22 percent of all jobs in the region are accessible by a 90-minute or less transit trip, and one from the Atlanta Regional Commission: the typical family pays 47 percent of their income on transportation and housing.
"We see with State Farm, Mercedes and Worldpay that being near transit stations is now more than just a check in the box," Ward said.
"We require 20 percent affordable housing on average, but it varies by project. At Avondale [Station], we have seven acres and are planning a development with Columbia Ventures for 500 residents and 40,000 square feet of retail," he added. "The Candler Park redevelopment would include 26,000 square feet of retail and a half-acre park, and a performing arts space housed by Moving In the Spirit.
In Brookhaven, the proposed 14-acre development would include 530 apartments, 70,000 square feet of retail, 120,000 square feet of office,  40,000 square feet of civic space, a 150-room hotel, 126 affordable senior units and 100 condos.
Baynes discussed how funding mixed-use and pedestrian-oriented developments works, including how equity can bring in additional resources. Bringing in the arts is also a plus, he said.
TransFormation Alliance representatives talked about how the arts can help guide redevelopment by bringing the community into discussions.
All agreed there's a movement away from one person-one car, and the growing desire by folks to live near work and leisure is redefining development.
If you want to learn more about the projects proposed near individual MARTA stations, check out  MARTA's TODs.
Rendering of proposed Avondale Station development courtesy of MARTA.