Cutting-edge cancer treatment in Georgia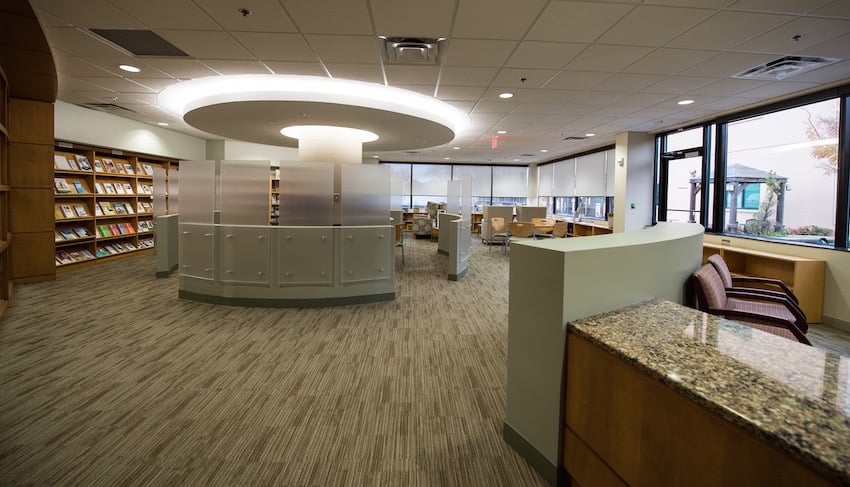 New cancer treatments made the news in a big way in Georgia when former President Jimmy Carter was diagnosed, treated and declared cancer-free all in the space of just a few months. Still, it's a diagnosis that no one wants to receive – it's scary and some of the treatment options can be even scarier.
To help ease the body, mind and spirit of cancer patients and their families, the new WellStar Cancer Center at Kennestone Hospital in Marietta just opened following an $11-million renovation.
The new center was designed to ensure patients and their needs remain at the forefront, with a nurturing, welcoming environment that includes a new resource center created in collaboration with the American Cancer Society – the first such collaboration in the country.
The Cancer Center also offers a variety of other new services including:
A demonstration kitchen for nutritional education
A chapel for patients and families
Integrative medicine such as yoga and tai chi
A salon with wig and accessory options
These new services are on top of the nationally recognized cancer treatment offered by WellStar, including the largest genetics program in the state; the STAT Clinic – a single setting for patients to visit with specialists from multiple disciplines; and treatments including TomoTherapy and CyberKnife.
WellStar's cancer program was recently recognized by Becker's Hospital Review as one of the top programs in the country on the magazine's "100 Hospitals and Health Systems with Great Oncology Programs" list.
Learn more about cutting-edge cancer treatment in Georgia in this month's feature "Hope on the Horizon."
Photo above of the new WellStar Cancer Center resource center. Both photos courtesy of WellStar Health System.