Sustainable Georgia: A Lot to Celebrate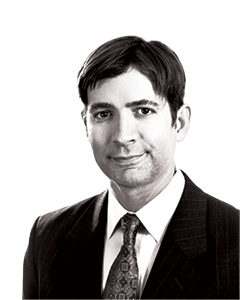 Happy Earth Day, Georgia! This month, dozens of Earth Day celebrations (the official day is April 22) will take place across the state. And this year, there's lots to celebrate as sustainability has become an increasingly important part of growing our economy in both urban and rural areas of Georgia.
The different players – corporate and government leaders, the philanthropic and scientific community, outdoor sports enthusiasts, preservationists and farmers – are increasingly coming together with solutions to our environmental challenges. And not a minute too soon, as man-made threats against the natural world make such consensus a critical path to our future.
When this column first appeared as GreenRoom in 2005, it was intended to primarily address the economic elements of sustainability initiatives. These early investments have snowballed. Southface, one of the world's most respected global green building consulting nonprofits, conducts an annual Georgia Clean Energy Industry Census that places the 2015 economic impact of Georgia's green energy firms at $3.3 billion, with 19,231 full-time equivalent (FTE) jobs.
That's a lot of growth for a sector that hasn't existed for very long, and in the midst of Georgia's loudest construction bust, no less. Solar also continues to grow here, accounting for nearly 3,000 FTE jobs, according to Southface, while energy efficiency as a whole employs nearly 12,000 and accounts for $2.1 billion annually.
All of this is worth noting as we celebrate Earth Day with events like those sponsored by EarthShare Georgia, which since 1992 has helped raise $5.5 billion and facilitated partnerships between corporations like Cox Enterprises and nonprofits like Southface and Nature Conservancy for employee volunteer projects. Its April 2 Corporate Green Day Challenge will unleash an army of volunteers onto Metro Atlanta's parks and sustainability projects.
Last year, more than 400 employees from 10 company sponsors provided a total value of nearly $40,000 in volunteer hours on Corporate Green Day. And that's the just beginning of EarthShare's celebrating. The organization also will host its 20th Anniversary Earth Day Party at Ponce City Market in Atlanta on April 21.
Nature Conservancy will also celebrate Earth Day on The Roof of Ponce City Market April 22. For those who haven't been yet, rest assured that two nights in a row at PCM won't be boring – there is a massive range of shopping and culinary temptations at hand. PCM, developed by Jamestown, also has a green side, filling a former brownfield with sustainability features galore and pursuing LEED status.
These two groups may put on the state's biggest Earth Day parties, but every local celebration is just as important. With world leaders, and even the pope, increasingly on the side of sustainability, it is easy to underestimate homegrown initiatives like energy efficiency, according to Southface. Local training can increase the profits, salaries and skills of all kinds of contractors from electric to HVAC, creating better jobs while benefiting the bottom line for both residents and businesses. Southface does a lot of this training at its Greenprints conference every March.
As funding for much of this training as well as infrastructure and weatherization improvements comes through the Georgia Environmental Finance Authority (GEFA), the question is whether consumer demand will sustain the advances we're celebrating if a state administration less willing to fund sustainable practices takes office.
Practically anyone can crunch the numbers and make sustainability pay for itself, and such grassroots objectives form a ground-up ecosystem that can bring coherence to scattered state and federal strategies that change with political winds.
But sustainability is like technology. It's a challenge to maintain and a difficult profit model. It is also a safe bet – an inevitable change in lifestyle and industry. And as with technology, it's comforting to see how far we've come in a relatively short time.
This month, remember that we as consumers are still the strongest force in sustainability. While there is no one-size-fits-all sustainability glove, it is still the individual who makes a difference. And Earth Day is a great time to answer the call to action.